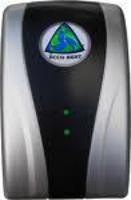 All of our products are rigorously tested, allowing us to maintain the highest quality standard and affordability without sacrificing efficiency
Hialeah, FL (PRWEB) June 19, 2010
The Energy Conservation Device, (ECD), are energy saving devices that controls and regulates the electric voltage in outlets. The ECD not only prolongs the life span of electrical appliances, but it reduces the energy consumption of virtually all household appliances.
This energy saving device was designed and engineered in Germany. Under normal conditions, electrical voltage is left unchecked, and therefore results in a constant fluctuation of its peaks. This electricity saver device increases the power factor of motorized devices while decreasing the electrical waste by modulating the voltage and preventing the radical shifts in amperage.
When used, the ECD saves up to 30% on electric bills, regulates any sudden spikes in electricity and reduces the amperage draw necessary to operate common household appliances. No installation is required, the Guardian ECD can be plugged in anywhere at anytime with the ease and simplicity of any other plug-in device.
"All of our products are rigorously tested, allowing us to maintain the highest quality standard and affordability without sacrificing efficiency," said Carlo Krockel, Founder and CEO of EccoBest, on the company's website.
"Simply stated, our products will save you money and electricity at a very low cost. Understanding the benefits of lowering stress on the environment while lowering financial stress for our customers has propelled our company to a household name."
The United States is currently the number one consumer of energy in the world. The U.S. Department of Energy categorizes national energy use in four sectors: transportation, residential, commercial and industrial. This energy saving device can be used in any one of these sectors for efficient reduction in energy cost.
Most electrical energy in a household is wasted on dormant voltages that are still active even when a device isn't being used. An electricity saver device can translate into dramatic cost reduction in wasted energy on both the consumer's end as well as the provider's.
EccoBest is an energy conservation company located in Miami Lakes, Florida. Its mission is to promote and support Green technological advances in energy conservation products in hopes to reduce the consumption of our Earth's natural resources while providing products that are easy and affordable to use in every household. For more information, call 1877-224-5676 or log on to http://www.eccobest.com.
###