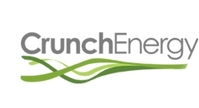 A multi-faceted approach is the best strategy to achieving the greatest ROI
Boonton, NJ (Vocus) May 25, 2010
CrunchEnergy and Gabel Associates teamed up to provide businesses with a free webinar on how to create an energy management plan that delivers a positive return on investment (ROI). CrunchEnergy, an energy services company dedicated to cutting energy costs in non-residential buildings through innovative technologies, and Gabel Associates, a NJ-based energy consulting firm, provided participants with practical tips on:
Critical areas and important benchmarks for conducting an energy audit
Key components for developing an Energy Master Plan
Rate procurement, bid analysis, and purchasing
"A multi-faceted approach is the best strategy to achieving the greatest ROI," said Robert Bailey, CrunchEnergy New Business Development Director. "We tell our clients to expect a 20% improvement in energy expenditures."
Joseph Santaiti, Vice President Gabel Associates, made it clear that now is the time to invest. "If you are not investing in energy efficiency, you are costing your business a significant amount of money," he states. "There are many alternative energy options to consider, from innovative lighting applications to solar systems, as well as federal, state and local rebate programs."
Next month, CrunchEnergy and Vanguard Energy Partners will be offering a free online seminar on affordable solar power. To view "Reduce Energy Costs: How to Create an Energy Management Plan" webinar, please visit CrunchEnergy.com News and Events.
About CrunchEnergy
CrunchEnergy, an ENERGY STAR® Partner, is an energy services company dedicated to cutting energy costs in commercial buildings by implementing a comprehensive process of usage analysis, efficiency technology implementation, alternative energy sourcing, and ongoing monitoring and management.
About Gabel Associates
Gabel Associates is an energy, environmental and public utility consulting firm based in Highland Park, New Jersey. We dedicate our economic, marketplace, regulatory, environmental and financial expertise and experience to provide services to diverse clients, from energy users to generators, public utilities, and regulatory agencies.
# # #