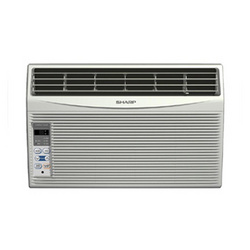 A Guide to Energy-Efficient Heating and Cooling
Binghamton, NY (PRWEB) September 20, 2007
Ever wonder why the grass always seems greener on the other side of the street? FFEMAX.com, a home and commercial air conditioner supplier, may not have the key to keeping up with the Jones', but they do cite ways air conditioner owners can make their block a little more green.
FFEMAX encourages consumers to use Energy Star products. Energy Star is a government program founded in 1992 aimed at protecting the environment by encouraging consumers to buy energy efficient products. FFEMAX recently found data on the impact of buying Energy Star products.
Energy Star products have lessened greenhouse gas emissions by the equivalent of a whopping 25 million cars in 2006 alone. They report in "A Guide to Energy-Efficient Heating and Cooling," on purchasing Energy Star products like air conditioners, that "If just one household in 10 did this, the change would prevent more than 17 billion pounds of greenhouse gases." In fact, Energy Star has recently noted that almost 200,000 new homes earned the Energy Star in 2006, bringing the total number of Energy Star homes up to nearly 750, 000. Those homes have saved an annual estimated $180 million in energy costs.
The United States Environmental Protection Agency recently praised Energy Star qualified homes for accounting for more than 12% of new construction in fifteen states. Bob Meyers, the principal deputy assistant administrator for Air & Radiation at the EPA, notes that consumers now have even more Energy Star options.
"Consumers don't have to limit their smart energy choices to energy efficient cars and appliances. EPA is pleased to see builders in so many states leading the effort to offer their customers high-efficiency, low-emission choices in new homes."
Energy Star recommends several ways for home owners to make their homes more eco-friendly. They suggest checking thermostat settings, keeping air conditioners on the "energy saver" setting, and performing routine maintenance on air conditioners, like keeping air filters and coils clean. They also note that Energy Star qualified air conditioners have a higher SEER, or Seasonal Energy Efficiency Ratio, saving consumers energy and money.
Home owners looking for quality, low price Energy Star air conditioners can check out FFEMAX.com. Energy Star air conditioners have been known to save consumers about $3 per square foot of the room for the lifetime of the unit.
FFEMAX.com specializes in energy efficient Energy Star products. They carry quality, low price window air conditioners and more. Please visit FFEMAX.com to view their entire collection of Energy Star air conditioners and appliances.
About FFEMAX.com:
FFEMAX.com was founded in 2006 under parent company Hospitality & Building Services LLC. They are known for their extensive product selection and low prices on items like ptac air conditioners, gas cooktops, compact refrigerators, and danby dehumidifiers. For more information on Energy Star products, visit FFEMAX.com.
# # #