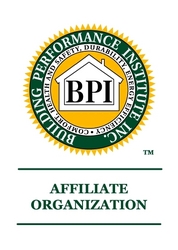 said Carlos Montanez, Inspection Services, Inc
New York, NY (PRWEB) August 27, 2009
CleanEdison, a leading national green building consulting and education provider, today announced  that its Building Performance Institute (BPI) Energy Audit Training Course has been approved to receive 21 hours of Continuing Education credits with InterNACHI (the International Association of Certified Home Inspectors).  With the nationwide slow down in housing many home inspectors are turning to energy auditing to expand their services and grow their business.  The BPI Certification provides homeowners with peace of mind knowing that an energy auditor is qualified and has met certain standards by passing a written exam and a practical field exam.
According to a recent PEW report estimates the federal government's stimulus package has invested "more than $6 billion for state and local efforts to achieve energy efficiency, $5 billion for weatherization of low-income housing and $500 million for job training to help workers participate in the clean energy economy." Energy auditors can help homeowners recognize and implement cost-effective improvements their homes and, in many cases, receive government funding to help cover the costs of the improvements.
Through its outreach to home inspectors nationwide, CleanEdison has positioned itself to become the nation's largest provider of BPI Building Analyst Training and BPI Certification. With successful completion of CleanEdison's intensive five-day course, students are better prepared to enter the emerging green economy and find available jobs which are helping Americans live more energy efficient lifestyles.
It is my opinion that any individual in the building trade, including home inspectors of which I am one, would have a broader appreciation of looking at a home from another perspective," said Carlos Montanez, Inspection Services, Inc "The home inspector's focus is different than that of a BPI inspection. BPI inspections offer a more quantitative approach in recognizing energy efficiency savings opportunities in a home."
In addition to job training, CleanEdison BPI Building Analyst courses help communities nationwide save money and lower their environmental impact. According to BPI, residential homes account for 20 percent of America's carbon footprint, and therefore represent a significant opportunity to lower energy usage. While many states and localities already have mandated energy efficient standards, the United States Congress is set to ratify the Save American Energy Act (H.R. 899) that would require distribution utilities nationwide to demonstrate 15 percent electricity savings and 10 percent natural gas savings by 2020.
The energy saved through the proposed federal energy efficiency standards could power almost 48 million households in 2020, accounting for about 36 percent of the households in the United States. This level of energy conservation will save homeowners almost $170 billion, create more than 220,000 jobs and reduce greenhouse gas pollution by 262 million metric tons while eliminating the need to build 390 power plants.
To learn about all of the training opportunities available, visit http://www.cleanedison.com.
About CleanEdison
CleanEdison is an award-winning and competitively priced provider of green education services and sustainability consulting and helps industry professionals obtain necessary skills and accreditation, including Leadership in Energy and Environmental Design (LEED) and Building Performance Institute (BPI). CleanEdison offers LEED exam preparation courses, energy audit and solar training and sustainability consulting nationwide. CleanEdison is committed to education and training and offers comprehensive resources to its students, including detailed study guides, online practice exams and help desk access. Completion of CleanEdison courses and training satisfies Continuing Education Credit (CEU) requirements for major industry associations, including AIA, BOMA and USGBC. To learn more about CleanEdison and to sign up for courses, visit http://www.cleanedison.com
###