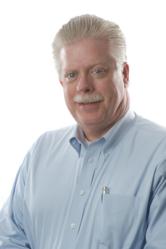 Because our analysis is uniquely data-driven, we provide sophisticated tools to help participants gather data more easily, and to monitor their progress based on specific KPIs.
Dallas, TX (PRWEB) June 02, 2011
Solomon Associates, the leading performance improvement company for the global energy industry, today announced the availability of enhanced data gathering and performance monitoring services for participants in its industry-leading comparative studies of refineries, chemical plants, gas plants, pipeline and terminal operators, and power plants. The company also announced that it has named Richard Thut product manager for its Profile II software, which helps users monitor their key performance indicators (KPIs) on a monthly basis.
"The hundreds of global participants in Solomon Associates' proprietary studies entrust us with their most sensitive operational data, which we use as the basis for a confidential comparative analysis that helps them to identify and prioritize their opportunities for improvement," said Dave Bossung, executive vice president of Solomon Associates. "Because our analysis is uniquely data-driven, we provide sophisticated tools to help participants gather data more easily, and to monitor their progress based on specific KPIs."
Solomon Associates' Data Collection Automation service enables study participants to spend less time collecting data. During this on-site service, Solomon Associates identifies the locations of raw data and develops business rules to convert the data to meet study requirements. These allocations and algorithms remain in place to ensure the consistency of each data submission, even when time passes and personnel rotate. The automation enables participants to save hundreds of hours annually in data gathering.
Solomon Associates' Profile II software enables study participants to easily monitor their KPIs to help manage the progress of their performance improvement projects. Profile II calculates more than 60 metrics at the plant level, along with many others at the process unit level. When used in conjunction with Data Collection Automation, Profile II enables participants to achieve consistent data collection and reporting and seamless integration with Solomon Associates studies.
Richard Thut, a senior consultant with 12 years experience on Solomon Associates study teams, has been named product manager for Profile II. Prior to joining the company, Thut worked in the chemical and refining industries in various engineering, operations, and planning roles. He holds a BSME degree from Texas A&M University and an MBA from the University of Dallas.
"We are seeing an increasing demand for data collection and monitoring services among Solomon Associates study participants worldwide," Bossung said. "Richard's extensive experience will benefit Profile II subscribers as we continue to support and develop this product offering."
About Solomon Associates
Based in Dallas, HSB Solomon Associates LLC is the world's leading performance improvement company for energy companies seeking to identify and close gaps in operational performance. Combining proven, patented methodologies with objective data analysis, and led by a team steeped in hands-on operational experience, Solomon Associates consistently helps clients with energy-intensive assets achieve greater efficiencies, enhanced reliability, and improved margins. Solomon Associates is part of HSB Group, Inc. To learn more about Solomon Associates, visit http://www.solomononline.com.
###