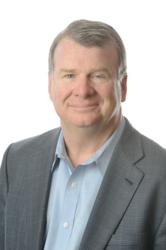 We are pleased to partner with the experienced team at N-PlusEnter to better serve clients in this market.
Dallas, TX (PRWEB) September 07, 2011
Solomon Associates, the leading performance improvement company for the global energy industry, today said it will team with N-PlusEnter, a Seoul-based agent serving the energy sector, to offer Solomon Associates' benchmarking and consulting services in South Korea.
"South Korea's energy use per capita is more than twice as high as the world average, and the country's growing energy sector is important to the broader Asian economy," said Dale Emanuel, president of Solomon Associates. "As the industry expands with new capital projects encompassing oil, gas, and power, it is focused on increasing energy efficiency, driving profitability, and otherwise improving performance. We are pleased to partner with the experienced team at N-PlusEnter to better serve clients in this market."
"The South Korean energy sector is improving its ability to compete with the best operators in the world," said Geun Hwan (GH) Kim, director of N-PlusEnter. "Solomon Associates offers valuable tools to accelerate these performance improvement efforts, including a full range of benchmarking and consulting services."
Solomon Associates' benchmarking studies are conducted on a global basis in all energy sectors – refining, petrochemicals, gas processing, liquid and gas pipelines, terminals, and power generation. New studies include advance process control, automation, and reliability and maintenance.
NCM³ consulting helps refineries, chemical plants, and power plants identify and address opportunities for operational improvement. Unlike consulting firms that rely on simplistic or capital-intensive approaches—like short-term cost-cutting techniques, headcount reductions, or major capital investments—Solomon Associates focuses on sustainable operational improvements designed to maximize margins on existing assets over the long term. This includes improving work practices and business processes by using industry best practices as a foundation.
Q1 Day 1 consulting is for energy companies that are in the process of building new facilities. This service enables clients to reduce the risk of financial loss by ensuring that competitive targets and best practices are integrated into the design of new plants before they are constructed.
About Solomon Associates
Based in Dallas, HSB Solomon Associates LLC is the world's leading performance improvement company for energy companies seeking to identify and close gaps in operational performance. Combining proven, patented methodologies with objective data analysis, and led by a team steeped in hands-on operational experience, Solomon Associates consistently helps clients with energy-intensive assets achieve greater efficiencies, enhanced reliability, and improved margins. Solomon Associates is part of HSB Group, Inc. To learn more about Solomon Associates, visit http://www.solomononline.com.
About N-PlusEnter
Based in Seoul, N-PlusEnter was founded in 2010 and focuses on the implementation of process automation, including advanced process control and data reconciliation as well as process monitoring, to help clients increase productivity and reliability. Contact the company at gh.kim [at] solomononline.com.
###