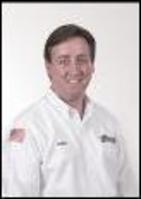 Economic Stimulus Incentives for Homeowners Ending December 31, 2010
Cary, NC (PRWEB) October 24, 2010
Homeowners will have to act quickly to take the government up on its offer to share the cost of improving energy efficiency in the home. A tripling of the tax credits for homeowners purchasing new, highly efficient air conditioners, heat pumps and furnaces is among the benefits for "Main Street" citizens included in the multi-billion dollar economic stimulus package signed into law in February 2009. But these incentives expire on December 31, 2010.
The 30% tax credit of up to $1,500 is three times the 10% credit (capped at $500), that was available for these purchases in previous legislation. The $1,500 tax credit is good for qualifying equipment for existing homes through the end of the year and can also be applied to energy-efficient upgrades of residential windows, doors and insulation.
"As a tax credit, this reduces the amount you will pay in taxes, but that's just one part of the savings," said Eddie Blanchard of 72 Degrees Heating and Air Conditioning. "When you purchase an energy-efficient home heating or cooling system, or make one of the other upgrades, your installation may be eligible for further financial incentives from your local utilities and you'll reduce what you're paying in utility bills. In other words, the tax credit and other incentives help you offset the cost of the system; the energy efficiency of the system helps with the cost of your utility bills."
"I would caution homeowners to be careful about how they proceed," Eddie Blanchard said. "To qualify for the tax credits, the HVAC equipment and improvements have to meet minimum efficiency standards. So make sure you check with an energy-efficiency professional before you commit to your improvement."
On the horizon long-term will be efforts to modern the nation's electrical grid and develop "smart grids." Smart grids are more efficient and less costly methods of transmitting electricity to homes and businesses, so that could eventually mean less money leaving consumer pockets to pay utility bills. Making federal buildings more energy efficient – which taxpayers pay to heat and cool – is also in the works.
"This is very complicated legislation," said Eddie Blanchard. "But you don't have to read all 1,100 pages to know that there's something in here for you, which can help you purchase energy-efficient heating and cooling systems that will lead to more energy savings in your own home. Once they're gone at the end of 2010, we aren't likely to see offers like this again, so I encourage homeowners to take advantage. They'll enjoy many years of comfort as well as many years of savings on their utilities."
# # #