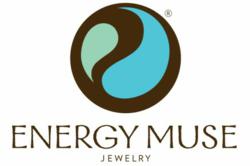 (PRWEB) December 12, 2012
All around the world, people are speculating about a once-in-a-lifetime calendar phenomenon: a day where the number 12 appears three consecutive times to create 12/12/12. 12 is a number that connects people from all around the world, as it appears frequently in our lives – 12 hours in a day, 12 hours in a night, 12 months in a year, even 12 signs in the Zodiac.
In Asia, where 12/12/12 is associated with love and passion, hundreds of couples are running to the wedding chapels to tie the knot. Some numerologists have also analyzed this date as a lucky day to begin a new business.
Another notable numerical breakdown of this date comes from the International Business Times: 12 + 12 + 2012 = 2036, and 2 + 0 + 3 + 6 = 11, and 1+1 = 2. This brings two significant numbers into light: 11 and 2.
2 is especially important during this time as it relates to the nurturing feminine energy. The IB Times describes this as energy that spurs people to do what is naturally best for their souls. Through nurturing your soul, you create the best opportunities for yourself. Women's bodies are what contain the seeds of birth and new life, which is why the key energy to focus on during the period of 12/12/12 and the Mayan calendar end date of 12/21/12 is the energy of Nurturing.
While some associate the end of the Mayan Calendar, 12/21/12, as the end of the world, more modern analysis suggests that it simply marks the end of an old spiritual cycle and the beginning of a new one. During this sacred period between 12/12/12 and 12/21/12, people should focus on nurturing their souls, which means that everyone should pursue paths guided by natural energies and focus on the relationships their lives that bring happiness.
To further celebrate this historical day, leading crystal jewelry company Energy Muse is marking pieces from their Soul Collection 40-50% off as well as offering their beautiful Nurture Wrap for 50% off. These meaningful and rewarding deals are valid today only to take advantage of the strong energy of 12/12/12. Get your Energy Muse pieces today to begin nurturing your soul during this momentous spiritual time!
Soul Collection: http://www.energymuse.com/store/shop-by-collection/soul-collection.html
Nurture Wrap: http://www.energymuse.com/store/nurture-wrap.html
About Energy Muse:
Energy Muse is the leader in conscious wellness energy, providing tools of empowerment, inspiration and hope. The crystal jewelry company, based in Southern California, was founded in 2000 by native Californians Heather Askinosie and Timmi Jandro, best girlfriends for over 35 years. Seeking to educate and reconnect the world to the ancient wisdom and healing properties of crystals, each piece of jewelry combines energy and intention which create a desired outcome. Energy Muse transcends what one might think of jewelry and has instead become a lifestyle of wearable energy. For more information about Energy Muse Jewelry visit http://www.energymuse.com.