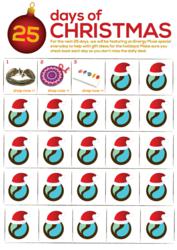 Los Angeles, California (PRWEB) December 03, 2012
A celebrity endorsed Handmade crystal jewelry company, Energy Muse, has released its 25 Days of Christmas Daily Deals this past week to help customers with gift ideas for the Holidays! Every day for 25 days, Energy Muse will have a special "daily deal" on its website, ranging from releasing a new Holiday product, special sales and discounts, free shipping, gift packages, and more. These unique deals will only be good on the one day it is released, so be sure to check back on the Energy Muse website every day to snag a once-in-a-lifetime deal!
So far three deals have surfaced – a beautiful new Glisten bracelet, Mandala ornaments to decorate your trees, homes, cars, etc., and adorable Energy Muse Notecards to write your loved ones greetings this season. Energy Muse's 25 Days of Christmas will continue until December 22, 2012. Check back regularly to see what great deals pop up each day!
To learn more, visit:
http://www.energymuse.com/company/25-Days-of-Christmas
About Energy Muse:
Energy Muse is the leader in conscious wellness energy, providing tools of empowerment, inspiration and hope. The company, based in Southern California, was founded in 2000 by native Californians Heather Askinosie and Timmi Jandro, best girlfriends for over 35 years. Seeking to educate and reconnect the world to the ancient wisdom and healing properties of crystals, each piece of jewelry combines energy and intention which create a desired outcome. Energy Muse transcends what one might think of jewelry and has instead become a lifestyle of wearable energy. For more information about Energy Muse Jewelry visit http://www.energymuse.com