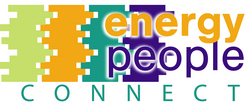 EventMingle has bolstered return on investment for exhibitors, attendees and event managers at over 50 shows. We are excited about delivering this proven technology to the energy industry's tradeshow producers through our relationship with Energy People Connect. The global nature of the energy industry makes it a perfect fit for social media and for our product
Houston, TX (PRWEB) May 5, 2008
Energy People Connect today announced the formation of a strategic alliance with EventMingle.com, the premiere social networking technology for tradeshows and events.
This alliance enables Energy People Connect, the energy industry's social network, to turnkey enhanced networking services for tradeshow and conference management companies that target the energy industry by combining EventMingle's technology with Energy People Connect's industry marketing expertise.
"Tradeshows are such an integral part of the global energy marketplace, especially as knowledge transfer continues to gain recognition as a major industry challenge. This offering will make it easier for tradeshow participants at any level, including exhibitors and attendees to capture more value from events by efficiently connecting with one another prior to, during and after each conference. It is a perfect extension of Energy People Connect's real-time and on-line social networking model designed to help people build meaningful connections within the energy industry," notes Brandy Brazell Obvintsev, President, Energy People Connect.
"EventMingle has bolstered return on investment for exhibitors, attendees and event managers at over 50 shows. We are excited about delivering this proven technology to the energy industry's tradeshow producers through our relationship with Energy People Connect. The global nature of the energy industry makes it a perfect fit for social media and for our product," said Jim Harrer, President & CEO, Specialty Match Network, Inc., the creators of EventMingle.com.
About Event Mingle
EventMingle is the first Web-based, online social networking technology designed to cater to the tradeshow industry. EventMingle enables attendees, exhibitors and speakers to collaborate online prior, during and after the event. EventMingle improves networking among all participants while helping participants create an "action plan" prior to leaving for the event. EventMingle was launched in December 2005. EventMingle is a wholly owned subsidiary of Specialty Match Network, a privately owned company based in Bend, Oregon. Visit their website at http://www.eventmingle.com for more info.
About Energy People Connect
Launched in February 2008, Energy People Connect is a social networking and industry lifestyle management enterprise dedicated to providing transparent, bridging communications mediums and information for people in the energy industry. Energy People Connect events, Web 2.0 member portal and online magazine examine the human issues relevant to industry careers including expatriate assimilation, work/life and values management, personal finance in a cyclical industry and career growth, topics critical to the emerging "Generation Y" workforce. They are dedicated to promoting a positive image for the energy industry by enhancing and celebrating the global lifestyle of the dynamic individuals that are part of it. Visit their website at http://www.energypeopleconnect.com for more info.
###