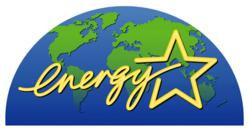 Energy efficiency is important, and Energy Star has a very recognized label, so from that perspective, it's in our interest to work with them
Chicago, IL (PRWEB) August 21, 2012
ALA recently did a survey to see how many manufacturers were planning on participating in the Energy Star program; based on their results, it seems that Energy Star requirements are affecting the number of companies that will participate.
According to residentiallighting.com, ALA found that a number of lighting manufacturers plan to add fewer products to the program. Dick Upton, ALA President and CEO said in an interview with residentiallighting.com that ALA is going to collaborate with Energy Star and make modifications accordingly to change this lack of participation.
"Energy efficiency is important, and Energy Star has a very recognized label, so from that perspective, it's in our interest to work with them," Upton Said.
Currently, this issue has been brought up to the U.S. Environmental Protection Agency and that ALA is discussing with them future plans on their concerns.
Energy Star qualified products are far more energy efficient and use less energy than typical fixtures (producing about 75 percent less energy than the latter) and they are more durable than others out there; these products use less energy, save money and help protect the environment.
Popular brands like Minka Aire and Hinkley are major players in the Energy Star program. Minka Aire's Supra Collection and Ultra-Max Collection are just a couple of the ceiling fans they have that are Energy Star qualified and Hinkley participates in the Energy Star program with a wide range of outdoor lighting collections; Atlantis, Bolla and the Ledgewood Collection are just a couple that are popular with Energy Star.
Another development in the newer lighting legislations is that ALA is beginning to work with the Department of Energy (DOE) on an evaluation of ceiling fan energy efficiency requirements; Upton said they want to get eliminate the 190W power limiter requirement and that it is unnecessary, according to residentiallighting.com.
In an interview with residentiallighitng.com, Upton said "The maximum a candelabra socket is going to have is 60W, so if it's a three-socket light kit, it's only going to be 180W."
ALA also announced that the Ministry of Environment in British Columbia have declared a new requirement that all lighting showrooms and manufacturers doing business in the Canadian province have to begin paying a recycling fee for each product sold.
According to residentiallighting.com, Upton said this was a sudden requirement that not all manufacturers even knew about until June, as did ALA. Companies had to register with Product Care, a nonprofit organization, by July 1, which seemed sudden. But with a small extension, companies now have some time to get accustomed to these changes; July 1 is still the registration date but fee's will begin October 1 with first reports due November 1.