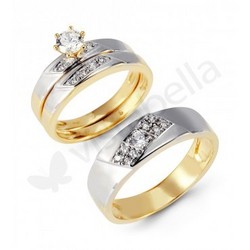 Wedding Jewelry doesn't have to be expensive. We carry a huge selection of bridal jewelry at great prices
Los Angeles, CA (Vocus) September 13, 2010
VistaBella.com is an online retailer that offers high quality jewelry at a fraction of the cost. The latest news shows that jewelry customers are looking for wedding jewelry that is of quality, yet less expensive than most jewelry retailers. This news has skyrocketed online sales, allowing retailers like VistaBella to expand their jewelry collections beyond their customer's expectations. "Wedding Jewelry doesn't have to be expensive. We carry a huge selection of bridal jewelry at great prices", said the owner of VistaBella.
If you are currently in the process of planning a wedding, saving money is probably on your mind. You can find high quality bridal jewelry very inexpensively at many online discount jewelers, including VistaBella. They take pride in what they sell and offer live customer support, as well as offline support through their toll free number and they also guarantee their products for 15 days, risk free. They offer a wide variety of items that are perfect for your special wedding day.
Whether you are looking to buy matching wedding band sets or you are looking for an engagement ring, you are sure to find the perfect item with VistaBella. You can purchase both wedding bands together and save a lot of money by buying your jewelry here rather than buying bands that look similar from different retailers and once they arrive at home, you realize they don't match and you have to send them back. The matching sets are made for you and are sure to please you for many years to come.
If you would rather buy all three rings at the same time, trio wedding sets are a perfect alternative. With this set, you can buy the engagement ring and the wedding bands together so that they all match perfectly. What better way to save money than to buy everything at once and then you can focus on the rest of your wedding planning?
You will not only save money by buying from VistaBella.com, but the quality will no doubt exceed your expectations not only for your wedding day, but for all your jewelry purchases.
###