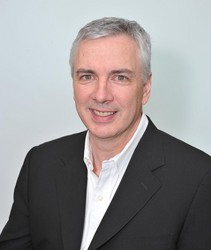 Naples, FL (PRWEB) July 22, 2008
Attendees of The Public Manager and ASPA 2008 Conference will learn from Neighborhood America CEO Kim Patrick Kobza about the communication challenge facing today's public manager and how new solutions can enable government agencies to engage citizens.
WHO: Kim Patrick Kobza, President & CEO of Neighborhood America, will participate on a panel at The Public Manager and ASAP 2008 Conference titled, "Engaging Citizens and Formulating Policy in a Federal Democracy."
The session, moderated by Paul Crookall, Canadian Government Executive Magazine, features Kobza alongside expert panelists:
•Earl Mathers, Gallatin County MT
•Martha Dorris, U.S. General Services Administration (GSA)
WHAT: Track 5 -- The Communication Challenge
Engaging Citizens and Formulating Policy in a Federal Democracy:
Government organizations at all levels have reached out to give interested parties an opportunity to advise and comment on proposed rule making and other policy decisions. Given the volume, pace, and complexity of policy formulation activities, how are government agencies engaging citizens---particularly in the context of new communication technologies?
The Public Manager, a unique public management journal, and The American Society for Public Administration (ASPA), one of the largest and most prominent professional associations in public administration, launches this groundbreaking conference that offers you the knowledge needed to advance your practice---Transforming Bureaucratic Cultures: Challenges and Solutions for Public Management Practitioners.
WHERE: Renaissance Harborplace Hotel
Baltimore, MD
WHEN: Monday, July 28, 2008
1:30-3:00 PM
For more information, click here
To arrange a meeting with Kim Patrick Kobza at The Public Manager and ASPA 2008 Conference:
Contact:
Kristi Grigsby
Neighborhood America
239-591-6811
kgrigsby (at) neighborhoodamerica.com
About Neighborhood America

Neighborhood America's ELAvate solution was named the software industry's 'best social networking solution' for enterprises, honored with the 2008 Codie Award. ELAvate enables companies to build online and mobile communities to engage consumers, facilitate ongoing dialogue around their brand, and gain continued business intelligence. Brands such as Scripps Networks, FOX News, and Adidas rely on Neighborhood America for its award-winning technology and commitment to guide them through the entire community-building process - from strategy, through implementation, to ultimate success. Learn how your company can gain a competitive advantage by visiting: http://www.neighborhoodamerica.com.
###