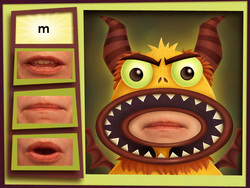 By providing high-quality, scientifically based instruction, ongoing student assessments, tiered instruction and parental involvement, Imagine Learning English targets the essential skills of literacy, vocabulary development, listening and speaking
Provo, UT (Vocus) October 4, 2010
Imagine Learning English was recently named the premier software program for early elementary ESL students by the 2010 Education Software Review Awards, more commonly know as the EDDIES.
Now in their fifteenth year, the EDDIES are sponsored by The ComputED Gazette, a computer education journal that highlights innovative educational software. The awards honor content-rich programs that augment classroom curriculum, improve teacher productivity and foster educational excellence.
"Imagine Learning English hits all the marks and is clearly a winner," wrote The ComputED Gazette in its review of the program. "The high quality graphics and sound, delightful cast of characters, and entertaining lessons (disguised as games) are sure to captivate and motivate even the most reluctant learners."
In addition to awarding high marks for engaging content, reviewers also praised Imagine Learning English for its effective instruction. "By providing high-quality, scientifically based instruction, ongoing student assessments, tiered instruction and parental involvement, Imagine Learning English targets the essential skills of literacy, vocabulary development, listening and speaking," said The Gazette.
Imagine Learning English is the flagship product of educational software company Imagine Learning. The program is currently used in eight of the ten largest school districts in the United States.
"We are honored to be recognized as the leading program for ESL students," said Susan Preator, Imagine Learning CEO. "We are deeply committed to providing educators with an effective tool that will help them meet the needs of this important student population."
Read full review at http://computedgazette.com/page7.html
About Imagine Learning
Imagine Learning delivers award-winning educational solutions to English learners, struggling readers, students with disabilities and early childhood education students throughout the U.S. and around the world. Imagine Learning English is a language and literacy software program that uses engaging, one-on-one instruction to meet students' individual needs and provides real-time reports that give teachers comprehensive data on student progress. Visit us online at http://www.imaginelearning.com to learn how we can help you meet your students' individual needs.
###