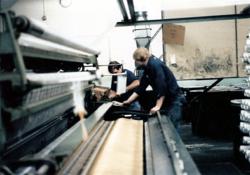 This company now houses one of the biggest inventories for refurbished motors currently available in the United States.
St. Louis, MO (PRWEB) February 12, 2013
Reconditioning an engine is one way that secondary auto companies are using to provide higher quality motors for sale to the public. RemanufacturedEnginesforSale.com company has now added dyno testing to its facility. These upgrades now provide the ability for this company to offer the same quality builds that are produced inside engine manufacturing plants by top automakers in North America. More information about the new engine rebuild company practices can be found online at remanufacturedenginesforsale.com.
The licensing of aftermarket parts has helped automakers supply more companies with OEM compatible parts to use for replacement purposes. These parts are most often used by mechanics and companies able to rebuild portions or complete editions of motors.
While domestic automakers license the majority of parts, foreign automakers bring complications to the rebuilding process due to patent agreements not secured in North America. The new testing procedures that have been integrated are able to supply calibration reports for U.S. made and foreign made engines.
Since high mileage can vary from engine to engine, retailers selling motors can limit or extend the protection offered as a warranty to buyers. The rebuilding process does not eliminate the existing mileage on a used block. The new parts that are added could fail due to manufacturer or installation issues depending on the company performing the work. The RemanufacturedEnginesforSale.com company now uses the dyno testing and calibration reports as two tools to prove all builds are successful before customer shipment.
Aside from the technological upgrades at this company, inventory has been expanded over the past 24 months on a consistent basis. Models from Ford, Chevrolet, Dodge, Plymouth, Honda and other types have been added for direct customer sale online. This company now houses one of the biggest inventories for refurbished motors currently available in the United States. The distributing and selling to the public and to the automotive industry by this company has increased its annual sales volume.
The complete company inventory can be searched on the company website using the new search tool recently added. Searches by type, category or engine size can be used to help buyers find a match for a replacement engine when performing price or OEM data research.
About Remanufactured Engines for Sale
The Remanufactured Engines for Sale company started selling on the Internet in 2009. By filling its warehouse with the most in demand engines, this company was quickly able to build a network of loyal customers. The innovations and enhancements that have been made by this company since its online inception has helped more people find quality motors at discounted prices. The Remanufactured Engines for Sale website is updated daily with the motors and information to help buyers make the right selection for replacements. A 36-month warranty program and immediate shipments are offered by this company for all sales.