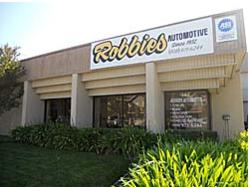 This gadget will provide faster and more reliable service, which is why Robbie's Automotive is the best place to go to for all car repair, car maintenance, service and repair needs
San Jose, CA (PRWEB) October 01, 2011
Robbie's Automotive Service, San Jose engine repair is announcing that it is now using the new Snap-on VERUS Wireless Diagnostic & Information System Service. With its keyless simplicity and wireless freedom, this is the fastest and most convenient way to check vehicles.
"This gadget will provide faster and more reliable service, which is why Robbie's Automotive is the best place to go to for all car repair, car maintenance, service and repair needs," said Saul Carlos of Robbie's Automotive Service.
The VERUS Wireless Diagnostic & Information System is the latest diagnostic equipment from Snap-on. By using the VERUS technology, technicians can now wirelessly scan the vehicle while moving freely around it. It has built-in Wi-Fi and internet browsing capabilities in order to get answers and solutions to the car's problems in the fastest way possible.
Robbie's Automotive Service has always been at the forefront of using emerging technology, especially that technology which makes the auto repair process more streamlined for their customers. With VERSUS, technicians can offer a quick diagnosis and do the work faster than ever, but still with a high level of quality and reliability.
Robbie's Automotive Service, San Jose's brake repair now provides the best and fastest way to get a car back on track with the VERUS wireless device.
For more information, call Robbie's Automotive Service at (408) 971-6244 or visit http://www.engineandautorepairsanjoseca.com.
About Robbie's Automotive Service
Since 1932, Robbie's Automotive in San Jose has provided exceptional auto repair services to San Jose and South Bay residents. Whether a car is in need of a simple brake service or comprehensive engine repair, customers can be assured that their team of ASE-certified, professionally trained mechanics will provide prompt, friendly, and precise service and maintenance for all vehicles. Robbie's Automotive Service can perform the same preventative maintenance services as a dealership.
# # #