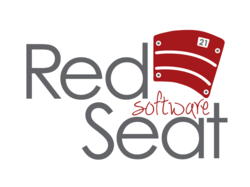 We are privileged to have the opportunity to market and sell the S-FRAME Software portfolio here in the U.S.
Vancouver, BC (PRWEB) October 31, 2012
S-FRAME Software Inc., a leading independent developer of structural engineering software, announced today a distributor relationship with Dallas-Ft. Worth, TX based Red Seat Software. This relationship provides S-FRAME Software with a distribution vehicle that will exclusively market and sell the entire S-FRAME portfolio within the U.S. In addition to S-FRAME having offices in Canada and the U.K., the agreement with Red Seat Software extends the S-FRAME distribution network, which today includes both Hong Kong and India.
Red Seat Software provides over 25 years of engineering expertise to their customers. John Parady, Director of Sales & Marketing for Red Seat Software, said "We are privileged to have the opportunity to market and sell the S-FRAME Software portfolio here in the U.S. The combination of Red Seat's expertise with Engineering and Software industries, coupled with S-FRAME's 30+ year proven track record for Structural Engineering solutions and support, makes this relationship a win-win for both companies."
Dr. Marinos Stylianou, CEO of S-FRAME, added "I am very excited to welcome Red Seat Software to our family of partners. Red Seat Software will provide much needed coverage for our software technology in the US, especially in the South Western region. Our suite of structural engineering analysis and design solutions will be a very good fit for both the commercial and industrial (energy) sectors that will be the focus of Red Seat Software."
About S-FRAME Software, Inc.
Since 1981, after introducing its first commercially available 2D analysis program, S-FRAME Software has led the industry in the development of easy-to-use, reliable and innovative analysis and design software products trusted by thousands of structural engineers worldwide working in a multitude of industries. S-FRAME's Structural Office is a structural model management environment that enables users to design robust structures regardless of geometric complexity, material types, loading conditions, nonlinear effects, and design-code requirements. S-FRAME's software products include: S-FRAME™, S-STEEL™, S-PAD™, S-CALC™, S-CONCRETE™, and S-LINE™. For more information on S-FRAME Software, visit http://www.s-frame.com or call (604) 273-7737.
About Red Seat Software
Red Seat Software is an independently owned software distributor located in the Dallas/Ft. Worth, TX area. The mission of the company is to provide Structural Engineering Professionals with software solutions that are easy to use, accurate, and proven to add efficiency and value to structural engineering project workflows. For more information on Red Seat Software, visit http://www.redseatsoftware.com or call (855) 284-5778