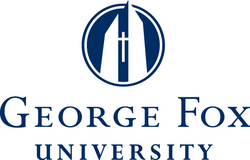 We'd like to be a 'clearing house' for service projects, connecting servant engineers willing to work on projects with projects that need servant engineers
Newberg, Ore. (Vocus) September 5, 2009
George Fox University's engineering bachelor's degree program will require students to enroll in a servant engineering course beginning in the spring semester of 2010, giving students the opportunity to engage in a variety of service-oriented projects as part of their engineering major.
It is the first engineering program in the country to require a servant engineering component in its curriculum, according to Bob Harder, professor of mechanical engineering and chair of George Fox's Department of Mathematics, Computer Science and Engineering.
Students in the program will be required to take a one-hour course for four consecutive semesters beginning in the spring of their sophomore year and concluding in the fall of their senior year. During that time, they will engage in one or more design projects to assist an organization, charity or school in need of assistance.
Professional engineers will work with students as consultants and partners to research, design and deliver engineering solutions. Service "tracks" will focus on assisting the developing world, designing assistive technologies, performing K-12 outreach, engaging in community service, and stimulating economic development by creating industries for the poor.
"We've done several service projects over the years, so in a way this is nothing new for us," Harder said. "The difference now is, we'll be requiring students to take on a project and take this course as part of their curriculum. Ultimately, we see it as an extension of our mission as a department and as a university - to produce engineers who are not only technically competent but who are people of character, people who live out their faith and use the talents they've been given to make the world a better place."
George Fox engineering students have already made their mark with service projects. In the past, a group designed a well drill for a town in Romania. Another team designed a postural-assistance device for the Oregon School for the Blind. Still another group of students is currently working on a system to regulate power for a clinic in Burkina Faso.
Proposed future projects include building a bridge that can accommodate handicapped guests at a ranch for widows and orphans.
The servant engineering course will avoid engaging in projects that can be resolved by purchasing an existing system, as the goal of the course is to provide technical - not financial - assistance.
The program is currently looking for professional engineers who wish to participate on a variety of levels - either as partners (regular participation in full-team meetings), as associates (actively involved in specific projects), or as consultants (available for consultation in their area of expertise).
"We'd like to be a 'clearing house' for service projects, connecting servant engineers willing to work on projects with projects that need servant engineers," said Gary Spivey, associate professor of electrical engineering. "This synergy will benefit everyone, as the professional engineer will be blessed by the ability to serve students and students will benefit from professional mentoring and training that can only be given by a practicing engineer."
George Fox's engineering program offers concentrations in civil engineering, mechanical engineering, computer engineering and electrical engineering. With the addition of civil engineering this fall, George Fox became the first West Coast institution in the Council for Christian Colleges & Universities (CCCU) to offer a civil engineering program.
The university is one of only 13 CCCU schools nationwide that offers a four-year engineering program with accreditation from the Accreditation Board for Engineering and Technology. The CCCU has 105 members in North America and 71 affiliate institutions in 24 countries.
George Fox University is ranked by Forbes as one of the top 100 colleges in the country and highest among Christian colleges. George Fox is the only Christian university in the Pacific Northwest classified by U.S. News & World Report as a national university. More than 3,300 students attend classes on the university's campus in Newberg, Ore., and at teaching centers in Portland, Salem and Redmond, Ore., and Boise Idaho. George Fox offers bachelor's degrees in more than 40 majors, degree-completion programs for working adults, five seminary degrees, and 12 master's and doctoral degrees.
Contact:
Bob Harder
Chair, Department of Mathematics, Computer Science and Engineering
503-554-2788
###