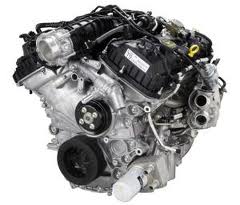 Some retailers that sell used engines do not perform quality control testing or offer warranty protection against wear and tear breakage.
Portland, Oregon (PRWEB) November 15, 2012
Customers that use the EnginesforSale.org website to locate and purchase automobile, truck or SUV engines will notice a new pricing structure effective immediately. The Engines for Sale company has announced that all engines in stock are now discounted to help reduce vehicle engine replacement costs. More information can be obtained by visiting http://www.enginesforsale.org.
This new pricing initiative is designed to affect dealerships, junkyards, salvage companies and others that purchase used engines for vehicle replacements. This new pricing is scheduled to remain in effect until further notice.
Preowned engines are one way that is used to get vehicles with blown engines back on the roadways. Any engine regardless of a maintenance schedule can reach the worn out point. The mileage that is now put on the average vehicle is much higher compared with 30 years ago.
The amount of daily commuting and general traveling on roadways has increased the number of miles put on the average used vehicle each year. The EnginesforSale.org company helps to provide a reliable solution to those that require a used engine replacement.
The new discounts that are applied to the in stock engines at the Engines for Sale company are part of a larger company expansion. New partnerships have recently been secured by the buying team at this company.
This has allowed smaller quantities of engines to be imported thereby lowering the overall price that consumers pay. This new expansion has resulted in nearly all late model and classic engines from top U.S. automakers being included in the current company inventory online.
While the number of miles that engines can take on has increased due to innovation, the OEM parts that are used could still fail without warning. Some retailers that sell used engines do not perform quality control testing or offer warranty protection against wear and tear breakage.
Engine buyers that use auction based websites can be surprised to learn that some engines sold are not warrantied. One way that the Engines for Sale company has helped eliminate this issue is by offering warranties for all used engines for sale.
A new online quote system has been developed and installed directly on the EnginesforSale.org website. This new creation is designed to help online customers to get price quotes faster and take advantage of the newly discounted pricing.
All pricing is up-to-date as well as the inventory numbers online. This measure has not removed the traditional toll free phone number support that customers have used in the past by dialing 1-866-320-1065 or visiting http://enginesforsale.org/engines for immediate help.
About EnginesforSale.org
Selling used engines is how the EnginesforSale.org company built its online and offline reputation in the automotive world. By attaching low price tags to in stock motors, this engine retailer has been able to reach both sides of the wholesale-consumer market. Selling to dealerships and other businesses and selling direct to the public online has helped the EnginesforSale.org company to grow online. New innovations like online price quotes and incentives like free shipping have helped the Engines for Sale company to expand its sales annually.