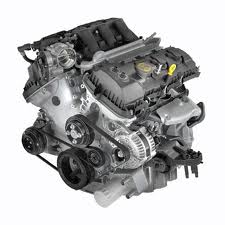 New additions that have been added prior to the launch of the new website include Honda, Toyota, Isuzu and Plymouth engines.
Detroit, Michigan (PRWEB) October 19, 2012
Engines for Sale company has created a brand new website for those that research and purchase used engines online. The website, http://www.enginesforsale.org, has been launched as a resource for Ford, Chevy and Dodge vehicle owners to use as well as those that search for other engines. New inventory has been added to the EnginesforSale.org company lineup and is constantly expanded. With low pricing and a commitment to quality, the Engines for Sale company is working to win over engine buyers.
New car owners rarely have to worry about the quality of their engine. Most dealership warranties cover problems that can happen with OEM parts, transmissions and the engines as a whole for a specified time period. Owners of used vehicles are generally the ones that are left without options unless a third party warranty company honors the vehicle maintenance. Engine purchases made online from auction websites may not arrive with warranty protection for buyers.
These warranty issues are one reason for the creation of the EnginesforSale.org website. All motors that are sold online or offline by this company are eligible for engine warranties for protection. These measures are providing a way to ensure customer satisfaction with each sale of a used motor. The engine age as well as the mileage on the block represents some of the factors that are figured into the length of warranty coverage that is provided. This eliminates the need for paying additional money for third party warranty coverage.
Engine testing is one way that can be used to verify the quality and condition of an engine prior to sale. Since this technology requires a substantial investment, not every company is able to make these upgrades in technology. The tests are used to verify the mileage, fluid leaks and overall engine compression ratios that are compared with OEM manufacturer data.
These rounds of testing are now performed by automotive experts at the EnginesforSale.org website. Engines that are ordered and scheduled for shipment have already been tested and approved before being sent to each customer. This effort is helping to raise the quality level of motors that are sent to buyers that depend on engine quality.
Apart from the Ford, Chevy and Dodge inventory other engines are in stock. New additions that have been added prior to the launch of the new website include Honda, Toyota, Isuzu and Plymouth engines.
About EnginesforSale.org
The EnginesforSale.org website was launched as a resource of quality used engines online. The inventory of this company is upgraded weekly as new engines are released. A staff of committed professionals own and operate this website as a respected name in the automotive industry. By selling classic as well as late model engines, the EnginesforSale.org website is able to reach business owners as well as individual vehicle owners that search online to find engines for swaps and last minute replacements. A low price tag mission and shipping engines for free is helping to improve the satisfaction ratios of engine buyers.