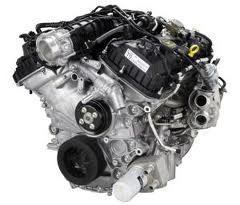 Ford is consistent when it comes to offering its range of V6 and V8 horsepower.
Philadelphia, Pennsylvania (PRWEB) December 02, 2012
Engines for Sale company has announced a new acquisition of Ford F150 engines to its online inventory. More information can be found at http://www.enginesforsale.org. The preowned engines that have been acquired for Ford Motor Company pickups are expected to help those that own or replace engines inside of Ford trucks.
These used engines will continue to receive the testing and evaluations that all preowned engines go through before sale online or offline.
Ford F150 remains one of best selling vehicles for the Ford Motor Company. The engines that are built and installed in these vehicles can be several different types. Ford is consistent when it comes to offering its range of V6 and V8 horsepower in the engines that are produced.
The Engines for Sale company is now adding the F150 series engines to its existing line of Taurus, Sable and Tempo engines from the Ford lineup.
Auction companies have entered the online sales market to sell new and used engines to buyers worldwide. The traditional methods to purchase engines was to use offline distributors that shipped engines within state lines. The growth of the Internet has opened more doors for engine sellers to compete online.
One way that the EnginesforSale.org company is separating its inventory from others online is by purchasing lower mileage engines. Since used engines can have hundreds of thousands of miles on the block, engines with low mileage are often in demand by engine buyers and those that make replacements.
The new engine acquisitions that have taken place for the Ford F150 series is part of a larger move to help build the online and offline inventory at the Engines for Sale headquarters. This retailer now offers one of the largest U.S. inventories of preowned engines apart from actual engine manufacturers.
Recent changes to the warranty policy at the EnginesforSale.org company is designed to help more engine buyers. All used engines that are shipped from online or offline sales now receive parts warranties. This new warranty protection is one additional assurance to customers that the condition of these motors meets or exceeds customer expectations.
Engine buyers that want to locate a late model or classic engine in used condition could benefit from browsing the expanded inventory level online at http://www.enginesforsale.org/engines.
About Engines for Sale Company
The Engines for Sale Company launched its online presence in 2011 although offline selling of engines has taken place for decades. By offering lower than MSRP pricing, customers in the U.S. benefit from not paying dealership prices. A complete inventory of Ford, Chevrolet, Chrysler, Dodge, Jeep, Toyota, Kia and Isuzu engines are offered online and offline by the Engines for Sale Company. New engines are added to the company inventory periodically to provide one of the largest preowned engines inventories that consumers can find online.