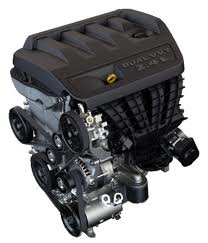 With decades of selling motors offline, the online launch of the Engines for Sale Company in 2012 has been an improvement to business operations.
Houston, Texas (PRWEB) December 12, 2012
Jeep Patriot is a slightly smaller SUV added to the Chrystler Corporation family. This 2.4 engine is now available for online sale by the Engines for Sale Company. A detail page for this new engine can be found here http://enginesforsale.org/jeep/jeep-patriot-engine.
The addition of this new engine is expected to help vehicle owners, salvage dealers and others that frequently replace 4-cylinder engines for the Jeep series vehicles.
The preowned engines industry has increased in recent years due in part to the technology that has been created by automakers. The average motor is now rated for more than 100,000 miles and this is helping to extend the lifespan of motors that are sold on the preowned market.
The Jeep brand is one vehicle style in demand from used auto buyers and the EnginesforSale.org website now provides a new way to purchase online.
A partnership with Global Engineering and Chrysler is responsible for the smaller 2.4 engine. This size is offered as a fuel efficient engine compared to the V6 and V8 sizes that are offered in the Cherokee and similar models. The motors now acquired for sale by the EnginesforSale.org website are OEM variants of the Global Engineering production runs.
The website launch in October for online sales has helped the company sales department to reach a new base of customers. The initial sales plan included Ford, Chevy and Dodge engines and this has now been upgraded to include more inventory. The original news announcement for the launch can be found at this link http://www.prweb.com/releases/engines-for-sale-company/expands-ford-chevy-dodge/prweb10036149.htm.
To go a long with the increase in inventory of the Jeep series motors, a new policy that affects the freight costs has been put in place. A review and analysis has been completed from several top freight companies and new contracts have been signed. These contracts have made it possible for all Internet and phone sales of inventory to be shipped for no cost to customers that order inside the continental U.S.
This new policy along with the new upgrade of 2.4 engines inventory is expected to provide more solutions for buyers of used engines to find a suitable replacement without the cost of shipping.
About Engines for Sale Company
With decades of selling motors offline, the online launch of the Engines for Sale Company in 2012 has been an improvement to business operations. By lowering prices below retail, more consumers have been able to benefit from the savings in price for preowned motors. New distribution partnerships and wholesale contracts has helped to expand the Engines for Sale Company business model. With new inventory upgrades and a newer warranty plan, this group of automotive professionals has expanded into the 48 continental states as an auto industry engine supplier.