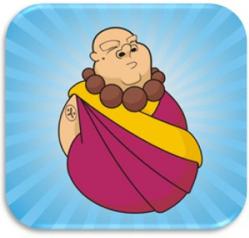 All of our American English teachers are native speakers and hold a BA degree and TESOL certificate
Los Angeles, CA (PRWEB) April 29, 2013
The tutors at EnglishBuddha.com have expanded options to learn online by offering English conversation lessons for second language learners. Now, students and business professionals from around the world can get help in any time zone. With classes available 24/7, students in North America, South America, Asia, Europe and the Middle East have quality instructors at their fingertips.
ESL classes online have always been popular because the world's appetite to learn American English is overwhelming. And to meet the demand as well as provide quality instruction, all of the teachers at English Buddha Tutors are native speakers – born and raised in the United States.
The benefit of working with EB is that the one-on-one Skype English lessons are private and personal, something hard to get in a traditional ESL classroom because of the high volume of students – which can be anywhere from 20 to 40. Any student or business professional wondering how to learn English can send our staff a question and a free consultation is available.
The benefits of learning English are many, but studies show that people who speak English have access to better jobs, which in turn means a higher pay and an increased quality of life.
ABOUT THE COMPANY
The company was founded by American English teachers who want to provide second language learners across the world the opportunity to learn privately by Skype. All tutors at http://EnglishBuddha.com are native speakers of English from the United States. Online lessons include but are not limited to accent reduction, English grammar, American accent, vocabulary drills, expressions, business English, Western customs, essay & editing, test preparation (GMAT, SAT, etc), conversation classes, and all other things English. Further, all teachers hold at BA degree in English or Linguistics from an accredited university and also hold a TESOL certificate.