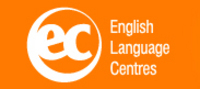 We are confident that EC New York will become our flagship American school because it's a top property in a top location
New York, New York (PRWEB) July 6, 2009
EC, a highly successful Maltese owned group of English language schools, have made further in-roads into the US by opening an impressive Manhattan school. Occupying the entire floor of the 14th floor, on world-renowned Broadway, EC New York enjoys some spectacular views of Times Square. Being at the epicenter of the city means students are surrounded by attractions and events at every turn.
As well as offering lessons in an inspiring environment, EC New York boasts facilities that are second to none. The school premises were completely renovated by EC with student welfare in mind. From spacious classrooms to a comfortable student area, EC New has a nurturing, friendly and welcoming atmosphere.
Lessons are taught by professional and vastly experienced teachers who provide dynamic, interactive lessons in which students build confidence and improve their English.
For the independent student who enjoys his freedom, wants to meet new people, and experience New York life, EC's accommodation options include shared apartments in enviable and convenient locations right in Manhattan.
EC New York joins the growing portfolio of English Language Centres, which currently comprises of EC London, EC Cambridge and EC Brighton in the UK; EC Boston and EC San Diego in the US; EC Cape Town and the first and largest flagship school in Malta.
On latest addition, EC's CEO, Andrew Mangion stated "We are confident that EC New York will become our flagship American school because it's a top property in a top location".
The synergies between the centres are many and EC New York will be merging expertise with all other EC schools in London, Cambridge, Brighton, Cape Town, Boston, San Diego and Malta, offering dynamic teaching programme and innovative courses.
All at EC are sure that EC New York will meet students' needs and exceed their expectations.
For more information please contact EC at http://www.ecenglish.com/contact-us or visit our website at http://www.ecenglish.com/
About EC English Language Centres
At EC, we put a lot of emphasis on quality. Quality programmes aimed at improving students' English. Whether you learn English for school, university or English in the workplace, ultimately we are talking about the most important international language today.
Our students value the quality of our organisation. EC welcomes thousands of students every year from more than sixty countries on all continents to study English. Our schools are centrally located to allow easy access to all or English language students.
For us, one of the most important elements of your experience with EC is our staff. Our teachers, administration and social leaders are there to ensure that you reach your English learning goal in a caring environment.
In our seven centres we have accumulated a combined total of over 150 years of English language teaching experience and each new EC school helps us to enrich ourselves, making us more diverse, and adding to our strengths as a whole.
###