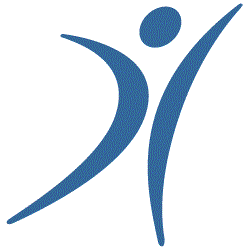 Enkata's Action Center takes the value of analytics one step further by automatically identifying the specific actions people can take to improve, and then providing relevant information to employees that need help.
Redwood City, CA (PRWEB) September 06, 2013
Enkata (http://www.enkata.com), the leader in Employee Performance Optimization (EPO), today launched the Enkata Action Center, a new enhancement to the company's flagship cloud-based solution. The Action Center automatically identifies ways employees can improve performance using pattern recognition technology, proactively sends details about these opportunities to employees and managers, and then reinforces improvements by following up with reminders and recognition over time.
Enkata created the Action Center to help organize the data and insights Enkata provides into automated and targeted improvement opportunity notifications for employees and their managers. Traditionally, performance analytics projects fail to deliver true value because of the gap between the analysts who recognize the problems and the employees who can change those behaviors and improve. Managers are often too busy to provide the individual coaching and attention employees need to perform at their best. With the addition of the Action Center to the Enkata solution, managers and employees get both the insight and guidance they need to improve performance, and the follow-up to show if it's working.
Recognizes: The Action Center uses pattern recognition rules to recognize behaviors and activities that prevent employees from reaching their potential.
Educates: Tailored communications called "Improvement Opportunities" are sent to managers and/or employees with suggestions about how to close performance gaps.
Reinforces: The Action Center keeps employees informed about their progress towards new goals, and sends recognition when they reach those goals.
"Our benchmark research shows that analytics is the most important business technology innovation for many organizations," said Richard Snow, vice president and research director at Ventana Research. "Managers need to know what their employees are doing in order to reduce errors and improve productivity, and analytics provide them with this knowledge. Enkata's Action Center takes the value of analytics one step further by automatically identifying the specific actions people can take to improve, and then providing relevant information to employees that need help."
The powerful, predictive analytics-based engine of the Enkata Action Center detects employee work patterns that lower productivity or are likely to cause errors and rework. For example, Enkata can detect when employees skip key process steps, or multi-task during complex processes that require focus. If the behavior is consistent, then a pattern is recognized, and the Action Center creates and sends an Improvement Opportunity to the employee. This communication includes detailed information about the behavior, its frequency, best practices for addressing it and even performance targets so that employees can track their progress against the set goals.
"With Enkata, employers gain unmatched visibility into workforce performance, what slows employees down and what help they need. The Action Center adds support for managers by automatically recognizing problematic work patterns that might otherwise have gone unnoticed," said Dave Stamm, CEO of Enkata. "As a result, managers can take action with more tailored, effective coaching, and employees can receive support and recognize areas for improvement. Together, both can help each other meet their shared team goals."
"By actually creating action instead of just 'actionable data,' the Action Center enables managers and employees to adopt and reinforce successful, new behaviors. The Enkata solution is designed to ensure that the employee performance improvements it generates are both meaningful and sustainable for employees, managers and the business overall," added Stamm.
About Enkata
Enkata's employee performance optimization solution provides visibility and insight into how employees work and then helps employees improve through automatic identification and delivery of coaching opportunities. Enkata's totally unique approach uses powerful data visualizations to help people understand exactly how work is being performed from high level overviews to individual process steps. Enkata uses this insight to find patterns of behavior that limit productivity or lower quality. The Enkata Action Center then recognizes when these patterns occur, and helps employees and their managers develop new habits and behaviors that improve performance dramatically. Clients achieve impressive gains in front and back office functions from claims processing to customer service call centers to other back office task based operations. Fortune 100 companies trust Enkata to examine millions of customer and employee interactions each day ensuring that each is delivering value to the organization. For more information, please visit http://www.enkata.com.