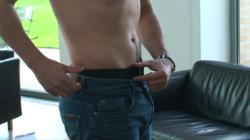 The users of Dr. Allen's device for prostate care experience that this natural treatment relieves symptoms slowly but without side effects.
London, UK (PRWEB) July 01, 2012
The relief of symptoms of enlarged prostate (BPH) with the use of Dr. Allen's therapeutic device comes gradually but steadily as the process of termination of prostate enlargement is natural, Fine Treatment reveals. The shrinkage process depends on the stage of BPH and the size of the affected prostate. The larger the prostate, the longer it will take to recover. The Oxford Innovation Centre has presented a case when a prostate has been shrunk from 130 grams to 37 grams, i.e. to the almost normal size. Please watch the following short video: http://www.youtube.com/watch?v=V5xidswhxJM.
Dr. Allen's therapeutic device induces body "heat balancing" by stabilising local temperature, creating a comfortable and ideal environment that prevents vasoconstriction, improving body temperature especially inside the prostate. This improves the blood circulation in the enlarged prostate which, by cleansing the organ from the unnecessary tissue, lessens its size. This is why the symptomatic relief comes about gradually.
According to the National Institutes of Health (NIH), "An enlarged prostate means the gland has grown bigger. Prostate enlargement happens to almost all men as they get older. As the gland grows, it can press on the urethra and cause urination and bladder problems."
"Unfortunately, various medications and surgical procedures used for the treatment of BPH can bring lots of serious problems in the future", say Dr. Mohamed S. Awad. "Now, the Thermobalancing Therapy is considered as a safe alternative option to BPH drugs and surgical procedures."
All methods of BPH treatment such as medications, supplements, remedies and manipulations, have to be used continuously for years which make them extremely expensive and, moreover, their efficacy is limited. It is the reason why the unsafe and even more expensive prostate removal procedures are widely used.
"The control over prostate enlargement helps to protect men's general health from potentially harmful BPH drugs and surgeries", says Dr. Allen. "The users of Dr. Allen's device for prostate care experience that this natural treatment relieves symptoms slowly but without side effects."
Dr. Allen's Device for Prostate Care has no side effects. Read more at http://www.finetreatment.co.uk/prostatetreatmentbph/prostatitistreatment.html.
About Dr. Simon Allen and Fine Treatment:
Dr. Simon Allen is a highly experienced medical professional. His specialty is in the internal medicine and cardio-vascular field, and he has treated patients after a heart attack, with kidneys problems, including kidney stones disease, prostate and spine conditions. Fine Treatment exclusively offers Dr Allen's devices for chronic prostatitis and BPH treatment, coronary heart disease, dissolving kidney stones, as well as back pain and sciatica treatment.