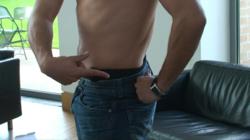 Dr. Allen's therapeutic device allows men to stop worrying about side effects of BPH medications, as it provides a natural prostate treatment.
(PRWEB) July 17, 2012
Benign prostatic hyperplasia (BPH) treatment with potentially harmful drugs, which are usually prescribed for life, can now be replaced with the new Thermobalancing Therapy which provides exceptional prostate treatment free from any side effects, Fine Treatment reveals. Medications can provide a quick relief of acute urinary retention but their long-term use must be considered carefully as there is a risk of severe side effects.
According to the National Institutes of Health (NIH), at around age 25, a prostate gland begins to grow. This growth phase often results, years later, in BPH. So, enlarged prostate is a condition related to aging like many others, such as reduced bones density, muscles flexibility and memory efficiency. However, senior men do not have to be taking medications for all these age-related conditions. So is it necessary for men to stick to BPH drugs for life?
The Thermobalancing Therapy can be an appropriate solution for enlarged prostate. The therapy helps to avoid side effects detrimental to men's quality of life. Contrary to other treatment methods, Dr. Allen's device improves the blood circulation inside the prostate tissue helping to restore it naturally. Mr Shirley, 62, from Canada, who has suffered with BPH for about 20 years, after about half a year of wearing Dr. Allen's device for prostate treatment, says: "Seems to be going fine." Oxford Innovation Centre has released testimonials that confirm the benefits of new therapy, watch a short video here: http://www.youtube.com/watch?v=dCFy_jZgCLw.
On the other hand, BPH drugs are unsafe; for instance, a study conducted at the Harvard Medical School confirms complications arising from two BPH drugs: tamsulosin (Flomax) which may suddenly make men become lightheaded, and terazosin (Hytrin) which can be responsible for the acute urinary retention.
"Instead of harmful medications which are an integral part of BPH patients' lives nowadays, Fine Treatment offers a new therapy that reduces the symptoms of enlarged prostate gradually," says Dr. Simon Allen. "Dr. Allen's therapeutic device allows men to stop worrying about side effects of BPH medications, as it provides a natural prostate treatment."
Dr. Allen's Device for Prostate Care improves the condition of the affected prostate at the capillary level without BPH drugs. You can read more at http://www.finetreatment.co.uk/prostatetreatmentbph/prostatitistreatment.html.
About Dr. Simon Allen and Fine Treatment:
Dr. Simon Allen is a highly experienced medical professional. His specialty is in the internal medicine and cardio-vascular field. He has treated patients not only with prostate and kidney conditions, including kidney stones disease, but also after a heart attack, and with problems with lungs, liver and spine. Fine Treatment exclusively offers Dr Allen's devices for chronic prostatitis and BPH, coronary heart disease, dissolving kidney stones, as well as lower back pain relief and sciatica treatment.