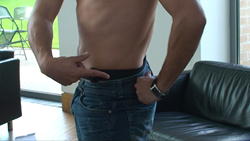 Dr. Allen's therapeutic devices are effective, superb value for money, and can be delivered all over the world.
London, UK (PRWEB) February 24, 2013
Men suffer from the side effects of prostate drugs tremendously. Addressing this pressing issue in 2011, the FDA required the label of all 5-alpha reductase drugs, including Propecia, to carry the warning about the increased risk of high-grade prostate cancer, while the latest lawsuit case against Avodart manufacturer, Case No. D193-889, filed on February 4, 2013 in Jefferson County District Court, raises the profile of the matter. At the same time, the users of Dr. Allen's Device for Prostate Care benefit from having prostate enlargement treated naturally without medications and surgeries, states Fine Treatment.
The health risks of using Propecia increase in the long-term. Also the presence of elevated prostate-specific antigen is an alarming side effect of Propecia. Detection of this protein is used to screen for prostate cancer in men. Its elevation, therefore, would present a risk of false positive identification. Misdiagnosis could lead to lowered caution for the patient in the future, so if prostate cancer emerges, it would be difficult to detect over the background of heightened prostate-specific antigen.
Addressing a growing number of health concerns over prostate drugs, on 19 March 2012 Health Canada issued a warning that Avodart, and other drugs used to treat enlarged prostate, may be associated with an increased risk of developing a serious form of prostate cancer known as high-grade prostate cancer. Earlier on, the FDA enforced labeling changes for Avodart to include an increased risk of high-grade prostate cancer.
Fine Treatment has recently received a large number of customer questions on the use of BPH drugs together with wearing Dr. Allen's Device for Prostate Care. It is important to note that the Thermobalancing therapy enabled by Dr. Allen's Devices is a stand-alone treatment, which does not require any medication. Moreover, the Thermobalancing therapy treats BPH patients without complications.
Fine Treatment's customers have reported measuring the size of the prostate. For instance, Mr. Enrico Fontana, 64 years old, has reduced the size of his prostate from 75.9ml to 41,0ml after 8 months of wearing Dr. Allen's device, without medication and food restriction. The related medical documents can be found on the FineTreatment.com website. You can also watch a video on the treatment results showing the shrinkage of the enlarged prostate size here: http://www.youtube.com/watch?v=V5xidswhxJM.
"Unlike risky BPH drugs, the Thermobalancing therapy provides the most successful and safe treatment for chronic conditions, such as BPH and prostatitis, back pain and problems with joints, kidney stones and coronary heart disease," says Dr. Simon Allen. "Dr. Allen's therapeutic devices are effective, superb value for money, and can be delivered all over the world."
For details, visit Fine Treatment at http://finetreatment.com/bph-treatment-prostate-enlargement.
About Dr. Simon Allen and Fine Treatment:
Dr. Simon Allen is a highly experienced medical professional. His specialty is in the internal medicine and cardio-vascular field. He has treated a wide range of chronic diseases, including patients after a heart attack, with kidneys problems, including kidney stones disease, prostate and spine conditions, as well as metabolic disorders. Fine Treatment exclusively offers Dr. Allen's Devices for chronic prostatitis and BPH treatment, coronary heart disease, dissolving kidney stones, as well as back pain and sciatica relief.