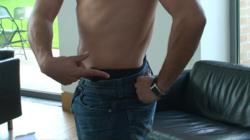 Contrary to BPH drugs, Dr. Allen's therapeutic device cleanses prostate gland from the unnecessary tissue reducing the size of the prostate naturally.
London, UK (PRWEB) August 28, 2012
To date, no medication has offered a cure for benign prostatic hyperplasia (BPH); the drugs only diminish BPH symptoms and all of them often cause serious side effects, while new Dr Allen's Device helps to terminate prostate enlargement by improving the circulation of blood locally, Fine Treatment reveals. Right Diagnosis (RD) 2012, summarises medical news reported by The Financial Express, stating: "A pharmaceuticals company Ranbaxy has launched a new medication Flotral to treat BPH."
In essence, Flotral is alpha1-blocker, like widely used Hytrin or Terazosin, which may make men feel dizzy, weak, or "light-headed". This can also occur when men stop taking the drug and then re-start the treatment. According to the drugs online information (Drugs.com), "Hytrin relaxes the tightness of a certain type of muscle in the prostate and at the opening of the bladder. This may increase the rate of urine flow and/or decrease the symptoms you are having. Hytrin helps relieve the symptoms of BPH. It does NOT change the size of the prostate, which may continue to grow. Even though you take Hytrin and it may help you, Hytrin may not prevent the need for surgery in the future." Thus, Hytrin does not treat the prostate. In this view, the need for taking it is highly questionable.
The American Urological Association notes that lower urinary tract symptom relief may not be realized for 6 to 12 months with the second common BPH drug Finasteride or Dutasteride, and these medications can cause sexual side effects including ejaculatory abnormalities, erectile dysfunction and loss of interest in sexual activity. Again, an intake of these medications doesn't make sense.
An exclusive prostate treatment with Dr. Allen's therapeutic device enables the Thermobalancing therapy to improve the prostate condition by enhancing blood circulation locally that reduces the swelling and the size of the prostate relieving the symptoms. No medication can achieve the same effect. Please watch a short informative video: http://www.youtube.com/watch?v=V5xidswhxJM.
"Information about medications clearly states that enlarged prostate drugs do not stop the process of enlargement and have side effects," says Dr. Simon Allen. "Contrary to BPH drugs, Dr. Allen's therapeutic device cleanses a prostate gland from the unnecessary tissue reducing the size of the prostate naturally."
For details, please visit Fine Treatment at
http://www.finetreatment.co.uk/prostatetreatmentbph/prostatitistreatment.html.
About Dr. Simon Allen and Fine Treatment:
Dr. Simon Allen is a highly experienced medical professional. His specialty is in the internal medicine and cardio-vascular field. He has treated patients with a wide range of chronic diseases, such as after a heart attack, with kidneys problems, including kidney stones disease, prostate and spine conditions, as well as metabolic disorders. Fine Treatment exclusively offers Dr Allen's devices for chronic prostatitis and BPH, coronary heart disease, dissolving kidney stones, as well as upper and lower back pain and sciatica treatment.