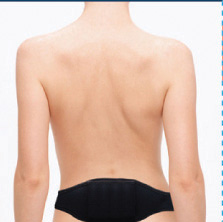 Dr. Allen's therapeutic devices provide the only effective natural treatment for different chronic internal conditions tackling their cause.
London, UK (PRWEB) October 18, 2012
The article titled "Lower costs will prompt more people to take their medicine," of September 2012, suggests the reduced price of drugs may help people to ease their chronic symptoms; however, each medication causes side effects meaning people have to suppress them with other medicines, while Dr. Allen's therapeutic devices are able to harmlessly treat common lasting health disorders, including prostate enlargement and lower back pain, Fine Treatment reveals.
Supported by the National Institutes of Health (NIH), USA, the research published by S. Linton from the Department of Occupational and Environmental Medicine of the Orebro Medical Center Hospital, Sweden, says: "Chronic back pain is a major consumer of costly healthcare resources in the Western world. Patients' suffering affects their families and associates, leads to diminished self-confidence, and prevents their effective participation in the workplace. Although medical treatments and analgesics are generally successful in treating acute back pain, and some patients recover spontaneously, conventional approaches are less successful in dealing with chronic pain and may be contraindicated."
Cost effective solutions have been mainly searched among conventional treatment options and expected to be met by the lowering of prices on drugs and surgical interventions. However, incredibly at only $130, the cost of Dr. Allen's devices makes the Thermobalancing therapy both effective and cash saving for people with chronic internal conditions. The following video highlighting the benefits of Thermobalancing therapy as featured in 21st Century Health TV series and aired on CNBC and Fox Business Network internationally: http://youtu.be/LIqPdZfJ5Zw.
New natural Thermobalancing therapy helps to treat chronic internal conditions affecting kidneys, prostate, heart and spine. Dr. Allen's devices help to dissolve kidney stones, and treat prostate conditions, such as chronic prostatitis and BPH, coronary heart disease, upper vertebrae, lower back pain and sciatica. Dr Allen's devices provide a natural treatment, with no battery power involved or any additional materials to be used. The device consists of natural thermo-element(s) and soft supporting apparel. The thermo-element usually does not expire within the course of the treatment, with 1.5 years being its recommended life-span at regular use.
"The Thermobalancing therapy relieves back pain within days and works on chronic conditions successfully. It is also cost-effective so the users can save money on unnecessary treatments spending them on something else", says Dr. Simon Allen. "Dr. Allen's therapeutic devices provide the only effective natural treatment for different chronic internal conditions tackling their cause."
For more information please visit the Fine Treatment website: http://www.finetreatment.co.uk/sciaticatreatment/lowerbackpaintreatment.html.
About Dr. Simon Allen and Fine Treatment:
Dr. Simon Allen is a highly experienced medical professional. His specialty is in the internal medicine and cardio-vascular field. He has treated a wide range of chronic diseases, including patients after a heart attack, with kidneys problems, including kidney stones disease, prostate and spine conditions. Fine Treatment exclusively offers Dr Allen's devices for prostate treatment: chronic prostatitis and BPH, coronary heart disease, dissolving kidney stones, as well as for back pain and sciatica relief.