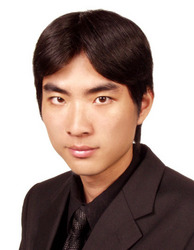 I did not create Mind Reality simply as a business only, but to share my greatest gifts and knowledge to the world for the greatest good. This is my vision and I invite you to partake on this journey of maximum discovery regarding all of life's issues with me
(PRWEB) August 14, 2008
For several years, Enoch Tan has been operating a highly informative website about the integrated subjects of the Mind and Reality. The integrated subjects of the mind and reality are Consciousness, Metaphysics, Quantum Physics, Psychology, Philosophy, Law of Attraction and Reality Creation.
Enoch Tan is a mind & reality scientist and writer who uses the internet as a medium to communicate with the rest of the world about his unique perspective and insights to share with others who have the mind of seeing things in a unified way.
Enoch Tan's purpose in life is to evolve human consciousness. He is here to bring hope, freedom and empowerment through his writings. He desires to share joy and peace with the world and to bring deeper and better understanding of life's most important aspects to people. He seeks to take people to higher consciousness and greater awareness and to cause them to be in vibrational harmony with their desires and dreams.
He aims to help others by training them to think the right thoughts so that they will create their desired reality and to feel the right feelings so that they will attract the things they desire. He seeks to help people become conscious creators in life instead of unconsciously creating what they do not desire, and to be evolved in their consciousness to a point where they are able to handle anything that comes their way without losing their identity and power.
In short, Enoch Tan's grand vision is to learn and teach the secrets of mind and reality to the world to advance the entire realm of science and self help.
Enoch Tan is also the author of a top selling Ebook known as "Reality Creation Secrets - Law of Attraction" that is currently ranked within the top 5 positions of the ClickBank.com marketplace under the Money and Education Category. ClicKBank.com is the world's foremost retailer in digital products.
Reality Creation Secrets is offered as a special bonus for those who join his Mind Reality Membership website at: Secrets of Mind and Reality
Enoch Tan claims that the information he shares on MindReality.com has changed his own life more than any other products have done individually for him. He says that he not only talks the talk, but he also walks the talk based on the amount of power, abundance and freedom that he has created in his life.
"I did not create Mind Reality simply as a business only, but to share my greatest gifts and knowledge to the world for the greatest good. This is my vision and I invite you to partake on this journey of maximum discovery regarding all of life's issues with me" says Enoch Tan.
Enoch Tan recently created his own personal webpage to share a little more information about who he is and how he obtained the vast amount of knowledge in respect to the field that he is involved in.
To discover more information about who Enoch Tan is and what his work is all about, you can visit his newly released personal website located at: Enoch Tan
###