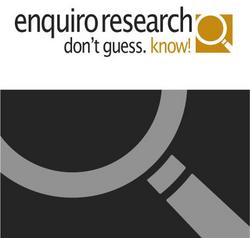 We're encouraged by the results of our survey and the overall trend we're seeing in the market with more B2B buyers looking online during the purchasing process
Kelowna, BC (PRWEB) October 17, 2007
Marketers have a 76% chance of engaging and influencing technical buyers' B2B purchasing decisions through search marketing, according to a new study from Enquiro Research. This and other study findings are available in Enquiro's newly-published B2B whitepaper which focuses on marketing specifically to the technical buyer - namely, the person within an organization who ensures that a purchased solution meets the company's technical requirements.
Survey data of more than 1,000 technical B2B buyers shows that for over 89%, working online is a definitive part of the purchase decision. When it comes to business-to-business buying decisions, online influences such as vendor websites, search engines, and industry information websites are notably surpassing offline influences such as word-of-mouth and trade publications.
The survey also showed that the most important types of information for technical buyers are comparative pricing, product information and implementation testimonials. As they enter the later research phase and start compiling information to begin the actual negotiation, many B2B buyers rely on vertical search engines to help gather the detailed information they require. For technical buyers, these are indeed the largest influencers during the negotiation phase.
The objective of the survey was to discover how users research B2B buying decisions online and how this varies by role within a company and by purchase phase. How do users navigate from awareness, through the research and negotiation phases to the actual purchasing decision? What is the balance between online and offline influences? Do purchasers use search engines and, if so, which search engines and why? Do they use specific B2B search engines? When do they refer to a vendor's site or an industry information site and what do they look for specifically?
"We're encouraged by the results of our survey and the overall trend we're seeing in the market with more B2B buyers looking online during the purchasing process," said Gord Hotchkiss, CEO of Enquiro. "This presents a great opportunity for B2B marketers to target prospects in entirely new ways."
"We've found a substantial value in collaborating with Enquiro," said Julie Mason, general manager of Kellysearch.com. "Their research helps us provide our customers with even more actionable marketing insight on this important segment of the B2B marketplace."
"Marketing to a B2B Technical Buyer" is based on research conducted by Enquiro in collaboration with Kellysearch and MarketingSherpa. The whitepaper is available online at http://www.enquiroresearch.com.
About Enquiro
One of North America's leading search marketing firms, Enquiro provides online marketing and research solutions to a client base which includes several leading B2B and Fortune 500 companies. Its strategies are based on its own industry research and expertise in usability, and natural and sponsored search. Enquiro has also authored eye tracking studies which have given marketers a greater understanding of user interaction with the major search engines and defined "Google's Golden Triangle."
About Kellysearch
Launched in January 2001, Kellysearch.com is a comprehensive online buyers' guide and B2B vertical search engine, with more than two million company listings from over 155 countries world wide. Kellysearch.com is backed by the financial resources of world wide publishing company Reed Elsevier. With monthly averages of 2.6 million unique users and 8.6 million page views, Kellysearch.com is the leading global search engine for industry-to-industry business. For more information, please contact Kellysearch.com at 1-800-550-0827, or visit http://www.kellysearch.com.
###