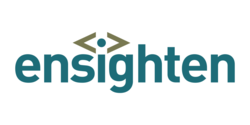 Tag management systems offer some important benefits to digital marketing professionals, including increased marketing efficiency, improved customer engagement and interaction, and visitor personalizations.
Cupertino, CA (PRWEB) August 20, 2012
Ensighten, innovator of enterprise tag management and visitor privacy solutions that optimize Web analytics and digital marketing performance, is included in an August 2012 report by Forrester Research Inc. The report, "Understanding Tag Management Tools And Technology" takes an in-depth look at how marketers are using tag management systems to help them execute and analyze digital marketing activities and improve engagement with customers.
To compile the report, Forrester surveyed 76 users of tag management systems (TMS) to formulate a timely and detailed perspective on how marketers are adopting the technology to implement and maintain the data-collection instrumentation that is essential for modern analytics and marketing execution.
Some additional highlights from the report that are of particular importance to today's digital marketers include:
1. Adoption is soaring. Fully 50 percent of TMS users have used their system for a year or less. Efficiency, flexibility and page-load performance were cited as the chief benefits associated with a TMS.
2. Within an organization, responsibility for tag management lies primarily with the marketing and Web analytics groups. These corporate functions can quickly derive the key benefits of TMS technology in pursuit of marketing and customer engagement objectives.
3. The top three benefits realized through tag management are:
a. Management of tags outside of website development and code release cycles.
b. Reduction in the duration of process to implement new or revised tags.
c. Managing tags requires less time by staff.
4. Tag management systems enable marketers to edit and add new tags with a high frequency. 73 percent edit tags at least every month, while 59 percent add new tags every month.
5. The most popular tags are those used to power Web analytics, search marketing, ad serving, affiliate marketing, and behavioral targeting.
"This report from Forrester is an essential resource for any marketer that is struggling to cope with the massive and pervasive proliferation of tags across all their primary digital marketing channels," said Des Cahill, VP of marketing at Ensighten. "Tag management systems offer some important benefits to these professionals, including increased marketing efficiency, improved customer engagement and interaction, and visitor personalization, so selecting the right TMS and deriving the most from it is crucial."
To give marketers and agencies the opportunity to learn more about the report's findings and hear from experts how to select, deploy and get the most out of tag management systems, Ensighten is hosting a complimentary webinar on August 28, 2012, featuring Forrester's Joe Stanhope, a noted expert on digital marketing and tag management systems, and the author of the report. Visit this page to register for the webinar.
ABOUT ENSIGHTEN
Ensighten's enterprise tag management and privacy solutions enable the world's largest enterprises to manage their websites more effectively. Ensighten's industry-leading tag management platform replaces hundreds of lines of code per Web page with a single line of code, and empowers marketers with an easy-to-use Web interface that lets them quickly add, remove or manage any third-party service such as Web analytics tags or advertising pixels. Ensighten's global Tag Delivery Network serves over 750 billion tags annually to more than 15,000 Web domains, accelerating page-load times and handling more than $20 billion in ecommerce for top brands that include A&E Networks, LendingTree, Lenovo, Microsoft Stores, Monster, Sony, and Subaru. Visit us on the Web at http://www.ensighten.com, and follow Ensighten on facebook.com/ensighten and Twitter @ensighten.