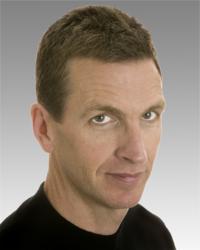 Ensighten's mission is to help organizations better manage their Web data collection activities and data privacy responsibilities.
CUPERTINO, Calif. (PRWEB) September 28, 2012
Next week, at the annual Online Trust Forum, Des Cahill, VP of marketing of Ensighten, is leading a panel that will examine the implications of the convergence of online privacy issues and the mega-trend of big data. The panel will convene as part of a three-day event during which industry leaders will explore solutions and educate businesses to help enhance consumer trust, privacy and the security of Internet services and commerce. The Forum coincides with the launch of National Cybersecurity Awareness Month, which promotes the importance of public-private partnerships in advancing best practices and teachable moments that improve online safety and trust.
Details:
Panel topic: Making Sense of the Convergence of Privacy and Big Data
■ Des Cahill, VP marketing at Ensighten
■ Aaron Weller, managing director of PwC's data protection and privacy practice
■ Chris Babel, CEO of TRUSTe
Date/location:
■ Tuesday, October 2, 2:30pm
■ Online Trust Forum 2012
■ Sainte Claire Hotel, San Jose, California
Overview:
With the volume and velocity of online data growing explosively in recent years, enormous amounts of personal information can now be accessed and acted upon via pervasive and increasingly powerful mobile devices, emerging cloud services, and an array of powerful digital marketing techniques. What are the responsibilities of marketers and privacy officers to ensure responsible protection and access of this data, and to respect the wishes of online consumers?
This panelists will explore the findings of recent research and emerging best practices, and discuss the challenges marketers face as they endeavor to personalize the Web for digital marketing campaigns. Mr. Cahill and the panel will offer their perspective on the risks and benefits associated with big data for enterprises and consumers alike.
Ensighten is a provider of enterprise tag management systems that optimize Web analytics and digital marketing performance while ensuring privacy compliance. Ensighten was recently named to the Online Trust Alliance (OTA) 2012 Online Trust Honor Roll after receiving high marks in a composite trust score of security and privacy measures across hundreds of online sites.
ABOUT ENSIGHTEN
Ensighten's enterprise tag management and privacy solutions enable the world's largest enterprises to manage their websites more effectively. Ensighten's industry-leading tag management platform replaces hundreds of lines of code per Web page with a single line of code, and empowers marketers with an easy-to-use Web interface that lets them quickly add, remove or manage any third-party service such as Web analytics tags or advertising pixels. Ensighten's global Tag Delivery Network serves over 750 billion tags annually, representing over 1500 different digital marketing services, to more than 25,000 Web domains across 150 countries, accelerating page-load times and handling more than $25 billion in ecommerce for top brands that include A&E Networks, LendingTree, Lenovo, Microsoft Stores, Monster, Sony, and Subaru. Visit us on the Web at http://www.ensighten.com, and follow Ensighten on facebook.com/ensighten and Twitter @ensighten.