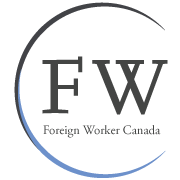 When people get back to work from a blissful break with a DUI, most are unaware that such a seemingly minor offence can actually prevent them from entering Canada
Montreal, QC (PRWEB) January 22, 2013
During the holidays, to ensure road safety, police across the continent have invested more money and effort into enforcing traffic laws during the holidays. When people get back to work from a blissful break with a DUI, most are unaware that such a seemingly minor offence can actually prevent them from entering Canada.
According to the Pennsylvania State Police, the number of DUI convictions doubled on major highways under their patrol this year, with 32 arrests and 794 citations in only five days. The Governor's Office of Highway Safety in Arizona reported 934 DUI drug arrests among a total of 4,371 people arrested during the holiday. In the span of three weeks around Christmas, the Florida Highway Patrol received an astonishing 39,202 traffic citations, with 548 DUI-related arrests.
During this time, state police had allocated a larger portion of their budget to highway patrolling forces. Arizona had even created a special task force for targeting DUI incidents during major national holidays. Alberto Gutier, the Director of the Highway Safety Office, reminds drivers that the purpose of stricter measures is "to reduce crashes, fatalities, and injuries on our streets and highway by enforcing DUI and traffic laws in our state."
Measures to minimize accidents on the roads are necessary; even one DUI gives an individual a criminal record which can cause significant trouble in border-crossing. In general, the Canadian government prohibits persons from entering Canada with a DUI. When drivers are found guilty of a DUI offence, they are put on probation, meaning that they will not be eligible to clear their record for the purposes of coming to Canada until five years have passed from the end of their probation. In order to overcome that obstacle, it is important for the accused driver to limit the probation period as much as possible.
An alternative to waiting for five years on top of the probation period would be applying for a Temporary Residence Permit (TRP) in Canada. TPR applicants must provide a convincing reason for visiting the country because the prescribed period of time has not yet elapsed.
Individuals who wish to travel to Canada with a DUI are strongly advised to consult a Canadian immigration lawyer. FWCanada is a reputable immigration law firm that provides professional legal service to assist convicted drivers to clear their DUI record and re-establish admissibility into Canada. FWCanada also provides free assessment on entry admissibility for individuals with a DUI record. For further inquiries on DUI entry to Canada, visit the FWCanada official website. Check out our Facebook page and follow us on Twitter for more tips on Canadian immigration service.
About FWCanada:
FWCanada is a Canadian Immigration Law Firm which provides expertise in immigration services such as Temporary Resident Permits, Criminal Rehabilitation, Study Permits and Work Permits. Marisa Feil and her team ensure that each case is closely evaluated to determine the most relevant program. For more information, contact FWCanada at 1-855-316-3555.