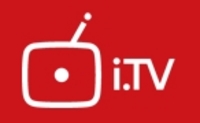 "Perfect Search has been an ideal partner for i.TV to work with and has given us a high-performance, affordable solution that provides our users with quick, accurate search results." Brad Pelo, CEO, i.TV
Orem, Utah (PRWEB) February 15, 2010
Perfect Search Corporation announces today that i.TV has installed the Perfect Search indexing and within its market-leading application to allow customers to search the vast TV and film listing that i.TV maintains. i.TV is the top TV and movie application for both the iPhone and iPod Touch and recently released a new version of their app that included the enhanced search functionality provided by the Perfect Search engine.
"We knew from the beginning that search would be absolutely vital to the success of our TV and movie guide application for the iPhone and iPod touch," said i.TV founder and CEO, Brad Pelo. "Perfect Search has been an ideal partner for i.TV to work with and has given us a high-performance, affordable solution that provides our users with quick, accurate search results."
"It is quite exciting for us to be installed as part of one of the top downloaded iPhone apps," states Tim Stay, CEO of Perfect Search. "The i.TV app is available at the Apple Store and in the iTunes store and has been wildly popular. If you are in Dallas on Tuesday and Boston on Wednesday and want to know what channel American Idol is playing each day, you can quickly and easily find the channel through the i.TV app. Perfect Search enhances the ability of i.TV to rapidly grow their customer base and movie and TV databases without sacrificing query performance and gives them enhanced search functionality."
Besides matching up geo-codes to determine the customer location, Perfect Search is handling some complex database joins, allowing i.TV customers to search by TV Network, actor name, or TV Show title with blistering response times. Perfect Search is also providing queries of several TV and movie listing databases.
Ken Ebert, CTO of Perfect Search, states, "We have been able to replace the native search functionality of the MySQL application and integrate the Perfect Search engine into the i.TV application and have high-throughput functionality for indexing of new data and querying of the multiple MySQL databases that i.TV maintains. Companies that have multiple relational databases struggle to index and search these content repositories in a timely, cost-effective manner, especially when the query involves complex database joins. We are able to search over a billion records on a single Database Search Appliance. We are excited to be able to be involved with a company that has such a great product and that is poised to have significant growth."
About Perfect Search Corporation
Perfect Search Corporation was founded in 2007 by veterans of the search industry. Perfect Search has achieved significant, game-changing, patent-protected innovation in the core processes of search, leading to significant increases in indexing and query speeds and throughput. Perfect Search products include a Database Search Appliance for Oracle, a OneBox Extender for the Google Search Appliance, and search for Backup and Storage solutions. More information can be found at http://www.PerfectSearchCorp.com.
About i.TV
i.TV (pronounced eye-dot-TV) is an application for the iPhone and iPod touch that helps people discover, share and consume media. With i.TV, users can browse hundreds of thousands of up-to-date local TV and movie listings, as well as a catalog of hundreds of thousands of TV and movie titles available for download and DVD rental. i.TV also includes community features and allows people to write reviews, rate shows and recommend shows to followers and friends on Twitter and Facebook. i.TV enables users to watch movie trailers and television previews, purchase movie tickets, manage their Netflix queues, and use their iPhone or iPod touch as a remote control.
###