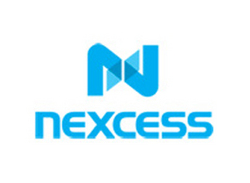 Nexcess has been heavily involved in eCommerce hosting now for over a decade, and has always seen tremendous benefit in the personal connections made at events like IRCE
Ann Arbor, Michigan (PRWEB) March 16, 2011
Nexcess, an enterprise eCommerce hosting provider, has announced that they will be exhibiting at Internet Retailer Conference & Exhibition 2011 (IRCE2011). The event is scheduled to take place from June 14-17 at the San Diego Convention Center in San Diego, CA.
Over these four days, the conference currently predicts an excess of 7,200 attendees (up more than 800 from the previous year), meeting around 175 speakers and 475 exhibitors, and discussing the future of the eCommerce industry. Keynote addresses will be given from by executives at eBay, Inc and Walgreen Co., with special addresses by The Huffington Post, deal-a-day site One King's Lane, independent online and chain baby gear retailer Giggle, and many others.
"Nexcess has been heavily involved in eCommerce hosting now for over a decade, and has always seen tremendous benefit in the personal connections made at events like IRCE," commented Chris Wells, President & CEO of Nexcess, "When the world's largest eCommerce event takes place, we're of course going to be right there on the ground, interacting with so many of the great minds that this industry has to offer."
Representatives from Nexcess intend to meet attendees face-to-face throughout the event, sharing lessons learned from 10+ years of eCommerce hosting at booth #1617. Conference patrons will be able to discuss the operations of Nexcess' world-class, wholly-owned data center in Dearborn, MI, where the company assumes responsibility for hosting thousands of shopping cart sites running Magento and other popular eCommerce applications.
About Nexcess:
Nexcess is an Ann Arbor, MI-based managed hosting company founded in 2000, with wholly-owned data centers located in Dearborn, MI and Southfield, MI (opening Q3/2011). Nexcess offers a variety of hosting services ranging from entry-level packages to specially-catered clustered/complex configurations, with an emphasis on mission-critical hosting for high-profile and ecommerce sites. For more information, visit http://www.nexcess.net or call 866.639.2377.
###