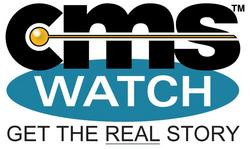 Oracle's Secure Enterprise Search is a mix of inherited pieces from Text and Ultra Search
Las Vegas, NV and The Hague, The Netherlands (PRWEB) February 19, 2008
CMS Watch, an independent and buyer-oriented analyst firm that evaluates content technologies, released research today that finds enterprise search vendors are evolving at a more rapid pace than their products. The research was released in conjunction with The Data Warehousing Institute's winter conference in Las Vegas, where CMS Watch analysts are leading several sessions.
This analysis stems from CMS Watch's most recent release of The Enterprise Search Report 2008, which evaluates 20 major enterprise search vendors head-to-head. While several vendors, such as FAST and Mondosoft, have been subject to acquisitions, and others, such as SAP and Oracle, have recently released search offerings, in many ways product marketing is ahead of the actual technology.
CMS Watch's Netherlands-based contributing analyst, Adriaan Bloem, served as lead researcher. "Despite several large infrastructure vendors touting new search offerings, the technology underneath looks strikingly familiar," said Bloem. "Oracle's Secure Enterprise Search is a mix of inherited pieces from Text and Ultra Search," Bloem added, "while IBM's OmniFind is really a collection of acquired technologies."
In addition to legacy technology being re-packaged and marketed as new products, the research also found:

Microsoft's acquisition of FAST reinforces that despite recent product development for SharePoint search, it still lags other enterprise search players and is ill-suited for true multi-repository, enterprise-wide search
While SAP recently debuted its own enterprise search tool based largely on the legacy TREX search application, the company's recent investment in specialized search vendor Endeca demonstrates the vast differences - and gaps that still exist - in enterprise search products
Though it's been nearly 3 years since Autonomy acquired prime competitor Verity, the sense of rapid change at the vendor, and with it their suite of tools, continues. Fusing disparate corporate philosophies and technological approaches has taken time, and there's still a mish-mash of products and technologies in the works
"The turbulent shifts currently happening in the market show just how much infrastructure vendors want to play in the enterprise search space, but the products aren't evolving quickly enough to meet enterprise needs," said CMS Watch Principal, Theresa Regli. "At the same time, more agile, specialized search vendors want to fill the gaps that the larger vendors currently can't fill."
To plot the current state of product and vendor evolution among major enterprise search suppliers, CMS Watch has developed a "Vendor Risk Profile." This image is available online at:
http://www.cmswatch.com/images/CMS-Watch-VRP-Search-2008.bmp (high res)
"Our goal is not to cite leaders and laggards, but to show the pace at which the products and vendors are evolving," added Regli. "Different states of evolution involve different levels of risk, and buyers should enter the product selection and implementation process with eyes wide open."
A longer analysis of the chart can be found at: http://www.cmswatch.com/Feature/175-Search-2008
About CMS Watch
CMS Watch(tm) evaluates content-oriented technologies, offering head-to-head comparative reviews of leading solutions. Through highly detailed technical evaluations, CMS Watch helps sort out the complex landscape of potential solutions so that buyers can minimize the time and effort to identify technologies suited to their particular requirements. To retain its independence as a totally impartial analyst firm, CMS Watch works solely for solutions buyers and never for vendors.
###