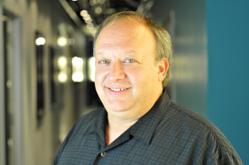 It's time to address the new year with a strategic focus on helping clients use social technology to enhance enterprise collaboration, teambuilding, client services and drive bottom line performance."
Chicago, IL (PRWEB) December 20, 2012
Responding to client demand for enterprise social networks, Duo Consulting, a Chicago-based Drupal development firm has directed its focus to social business technology development in 2013. Business research and experience are signaling remarkable bottom line business benefits and enhanced customer satisfaction emerging from the introduction of social technologies in business environments.
According to the McKinsey Global Institute, businesses could see a 20-25 percent improvement in knowledge worker productivity through social technologies. Prospective performance gains are attracting increased attention from business managers seeking a competitive advantage.
In 2012 Duo Consulting implemented four social networks for nationally recognized brands, including firms focused on business media, real estate, finance and educational software. The Drupal content management system (CMS) provided the foundation for each project, capitalizing on the growing popularity and native social capability of this open source platform.
Enterprise social networking has emerged as a way to eliminate silos within large organizations, facilitating contact between departments that may not interact otherwise. Social networks provide a fresh approach to internal communication and collaboration, facilitating knowledge capture and spurring business innovation.
Expert technology analysts at Altimeter Group and Gartner Research have recognized the rapid adoption of enterprise social networking (ESN) systems in recent reports and studies. As an emerging strategy, ESNs present business management challenges but have also been implemented successfully across major enterprises.
"Drupal has made gigantic strides as a socially enabled software backbone for enterprise organizations," said Duo Consulting CEO Michael Silverman. "We have achieved successful outcomes with clients who have implemented enterprise social networks and community platforms over the past year. Clearly it's time to address the new year with a strategic focus on helping clients use social technology to enhance enterprise collaboration, teambuilding, client services and drive bottom line performance."
About Duo Consulting
Based in Chicago, Duo Consulting is an enterprise web design & development firm that uses Drupal open-source technologies to create social websites accessible through desktop and mobile platforms. Since 1999, Duo has worked to improve the website user experience for diverse brands across media, legal, education, nonprofit and other industries.