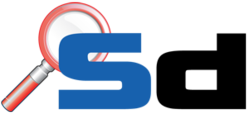 The simplicity of getting started is not comparable to others in the same field. 6 minutes downloading and import into a cloud environment like VMware, Oracle VirtualBox or Xen is all it takes to see the full future enterprise search solution
Oslo, Norway (PRWEB) November 03, 2011
Searchdaimon is making available a free version of it's corner stone product, Searchdaimon Enterprise Server. The free version is exactly the same as the paid, except it is only licensed for 10 end-users.
Finding relevant information has become one of the most complicated and technologically difficult tasks to be handled by a company. With an ever increasing amount of documents in a wide range of file formats, searching, tracking and comparing data from a wide number of employees has proved difficult.
Enterprise Server is a system that can be linked to all employees in a company. The system enables all the users to access in webpages, intranet, email accounts, files and other systems people may work in, and still maintain existing security policies.
In addition to the build-in data connectors you may write your own connectors to index other data source, or push data over http. You can also create your own search frontends and retrieve search results by xml, json and rss.
"The simplicity of getting started is not comparable to others in the same field. 6 minutes downloading and import into a cloud environment like VMware, Oracle VirtualBox or Xen is all it takes to see the full future enterprise search solution" said Runar Buvik, CTO at Searchdaimon.
"Searchdaimon for us has proved perfect for our needs of finding and cross referencing relevant information fast" says Glenn Lindmark in Convinco.
An online demo is avalibal at http://www.searchdaimon.com/pages/demo/
The appliance can be downloaded from http://www.searchdaimon.com/download/
About Searchdaimon:
Searchdaimon AS was founded by Runar Buvik and Magnus Galåen together with Oslo Innovation Center AS and ICT Group AS. The research started already in 1998. Most of the research has been conducted at the Norwegian University of Science and Technology (NTNU). The Trondheim area is widely known for its knowledge within the field, and companies like FAST (Microsoft) and Yahoo! are also located in the area. The founders of Searchdaimon.com had earlier a search engine for internet and reached 0.8 percent of the marked in USA.
With the new free version Searchdaimon hopes to reach an even bigger audience by giving out ten licenses for free per company.
For additional information visit http://www.searchdaimon.com/ or contact Runar Buvik at +47 21 55 38 00 or Espen Øxnes at +47 93 22 51 60 .
###