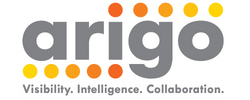 North Billerica, MA (Vocus) September 30, 2010
As Vice President of Products, Beth is responsible for product strategy, product planning, and professional services. Her responsibilities include developing new product features and innovation for Arigo's award-winning Sourcing & Trade Management (STM) Suite of solutions. Beth brings great experience to her role with over 13 years of experience in supply chain software & content product management, global operations management, process engineering, and client services.
Prior to Arigo, Beth managed multiple products, operations, and renewals at Aspect Development, which was acquired by i2 Technologies in 2000. Beth spent several years at i2 Technologies before joining Schneider Logistics, a 3rd party logistics provider. She has also managed products and offshore operations for True Advantage and Management Health Solutions. Beth has extensive background in enterprise design and supplier applications, vendor collaboration portals, cross docking, reverse auctions, as well as reference and custom content production. Beth brings a wealth of business process expertise having worked with Fortune 500 clients such as Lucent Technologies, Motorola, Boeing, Raytheon, Ford, GM, UHS, Wal-Mart, and many more.
"I am thrilled to have Beth join the Senior Management Team of Arigo. Her vast experience in our domain, as well as product management expertise, will bring great value to Arigo and its current and future customers," said Donny Askin, CEO of Arigo.
About Arigo
Arigo is the industry leading provider of Visibility, Intelligence, and Collaboration tools for retailers and brand owners supporting sourcing and global trade management, from pre-production through delivery. Arigo solutions provide robust functionality supporting milestone tracking, sourcing, costing, trading partner collaboration, as well as full supplier and product quality assurance and compliance. Arigo solutions help businesses manage critical information across their organizations through an intuitive, one-stop Arigo Desktop and Arigo Mobile Desktop, which provides access to all of the data, tools, and trade content needed to support global operations. For over a decade, Arigo has helped customers such as JCPenney, The Home Depot, Staples, RadioShack, Timberland, and many others drive world-class, private label organizations. To learn more about Arigo's Suite of time-tested, best practice Sourcing and Global Trade Management solutions, please visit http://www.arigo.com.
###