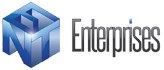 Our hearts and prayers are with host Terry Bradshaw and his family at this time.
Coral Springs, FL (PRWEB) February 04, 2014
Enterprises TV producers and staff wish to send condolences to host Terry Bradshaw and his family on the loss of their family patriarch Bill Bradshaw, a U.S. Navy veteran. The elder Bradshaw was 86 and a retired Vice President of manufacturing for Riley Beaird. Terry is an integral part of the informative business show, a man with integrity, conviction and one who values family. "On behalf of the show, our hearts go out to Terry and the Bradshaw family on the loss of their beloved father and husband," Paul Scott, Executive Producer, commented.
The Enterprises TV show is an American television show hosted by celebrity athlete and television personality. It features interviews with CEOs and industry professionals from across North America and throughout the world. The show specializes in creating intriguing stories including individual company profiles and features segments on important new advances in the world. The program offers segments which educate the viewer on a diverse range of topics.
The program will broadcast in the US and Canada through a combination of FOX and ABC Broadcast Stations, Discovery Channel Transponder©™, Regional News Networks, Business News Network Canada©™, FOX News Channel©™, and Bloomberg TV©™. The show is headquartered in South Florida and films on location throughout the United States and around the globe. Join Enterprises TV on Facebook, Twitter, Google+.