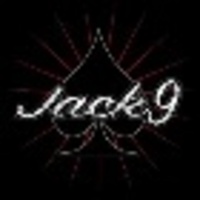 The ability to convert viewers into members and to offer those members the benefits of robust social networking with peers that enjoy the type of on-demand programming that we call unTV further enhances the www.Jack9.com user experience while providing our advertisers with a deeper context in which to interact with our viewers and members
HUNTINGTON BEACH, Calif. (PRWEB) August 15, 2007
Also, second graph, third sentence should read: Jack 9 Entertainment Inc. will also inherit CommunityX.net's 6 figure membership base. (sted Jack 9 Entertainment Inc. will also inherit CommunityX.net's membership base of over 400,000 users.)
The corrected release reads:
JACK 9 ENTERTAINMENT INC. EXPANDS INTERNET EMPIRE WITH A WEEK OF ACQUISITIONS, NEW HIRES AND NEW PROGRAMMING
In a busy week signaling the rapid growth of IPTV network and internet product development company, Jack 9 Entertainment Inc, the company announces that they have acquired the video-enabled social networking website, CommunityX.net, hired Craig Cunningham as their CFO, and added new content to their Web TV site, http://www.Jack9.com. The moves follow a report showing that Jack9.com is outpacing top IPTV, Web TV and online video sites such as Veoh.com, Joost.com, CraveOnline.com and more. The report was released to rave reviews at the 2007 OMMA Conference in New York City in July.
Jack 9 Entertainment Inc. purchased video-enabled social networking site CommunityX.net for an undisclosed sum. The acquisition gives Jack 9 developers access to social networking capabilities that will mesh with their existing Web TV platform that receives over 1 million unique video requests per day. Jack 9 Entertainment Inc. will also inherit CommunityX.net's 6 figure membership base. Jack 9 predicts that current growth rates coupled with the CommunityX.net acquisition will drive their web rankings near that of other internet giants like Google (GOOG), Yahoo (YHOO) and IAC (IACI) by year's end.
"The ability to convert viewers into members and to offer those members the benefits of robust social networking with peers that enjoy the type of on-demand programming that we call unTV further enhances the http://www.Jack9.com user experience while providing our advertisers with a deeper context in which to interact with our viewers and members," says Jack9 CEO Richard Granville. "No one - not Google, not YouTube, not MySpace - no one is providing this type of social networking that is centered around exclusive and professionally produced programming that redefines what, when and where consumers can watch what we at Jack9.com call unTV. This is only the prelude to what this company is bringing to bear on our competitors."
CFO Craig Cunningham comes to Jack 9 Entertainment Inc. from his post as President of CLC Financial Consulting Services in San Clemente, California. Cunningham is the former Dean of the College for Financial Planning in Denver, CO and former Department Chair for Accounting and Finance at a the University of La Verne's School of Business in Southern California. He presently serves National University's School of Business and Technology as a member of their Associate Faculty. Cunningham received his MBA from California State Polytechnic University in 1989 and CPA Certification in 1997 while in Denver. Cunningham is also affiliated with the International Association of Financial Planning and the Institute of Management Accountants.
Jack 9 Entertainment Inc. has added two new original programs to its roster. The Player's Lounge will feature weekly episodes from the world of gaming and leisure with a strong focus on poker. The Player's Lounge will be the exclusive online venue for viewing the entire feature length film, "Road to the Final Table", an extensive catalogue of footage from Cardplayer Magazine's years of covering the poker industry and live events including heads up poker matches, poker tournaments and high stakes games.
Jack 9 Entertainment Inc. has also added the new and original program Street Bangaz. The Street Bangaz series is a cutting edge rap competition in its rawest, freshest state. Content producer Big Block Entertainment of San Clemente, California will be featuring extreme sports action, nightclub footage and clips for the Jack9 Laughs comedy show. Jack 9 Entertainment Inc. is also organizing, filming and airing the upcoming Miss Jack 9 Model Search, which features the freshest faces in the industry yet to be discovered.
"The entire Jack 9 team is abuzz. Advertisers are flocking to us because of our ability to provide them with quantifiable and contextual interactions with our members, our user experience improves everyday as is evidenced by our continued growth in new and returning visitors and our roster of original and professionally produced programming keeps growing and reaching more of our target audience," says Jack 9 Entertainment President James Marcellino. "We know beyond the shadow of a doubt that we have the best technology, the best talent, the most targeted audience and the most results-driven advertising model on the web."