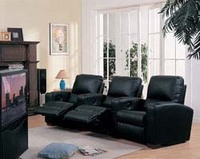 Wichita, Kansas (PRWEB) November 3, 2008
With the threat of economic recession ever looming, families are reigning in their spending on certain luxuries, and spending more evenings at home in front of the television. The travel industry has been one of the first to suffer, with most major airlines reporting a steep decline in passengers fares in September, and hotel occupancy rates down 5% from last September. Hotel room cancellations are on the to rise, even at deluxe four and five star hotels, which previously had not yet felt the pinch of the slowing economy. Families are rethinking even simple Holiday excursions, and economists say it could be more than a year before travel rebounds from this downslide.
The travel industry is not the only area to suffer. According to recent online surveys by Jupiter Research and PricewaterhouseCoopers, because of the economy, people are cutting back significantly on all of the following things:

Movies (32% less)
Dining Out (27% less)
Vacations (44% less)
Driving (63% less)
Shopping (60% less)
So where is the silver lining behind this dark cloud? When purse strings are tightened, people will still spend money on entertainment as a means of escapism. With families spending so much time at home in their living rooms, money is being spared to make their TV watching experience more comfortable and enjoyable. What are they buying? New recliners, theater seating, entertaiment centers, and flat panel plasma televisions. Where do they buy it? Online. In order to get the most for their money, more people are turning more to online furniture retailers.
If you're looking for entertainment furniture, iFurn.com is having a Fall Home Entertainment Sale, with up to 55% off on select home theatre seating, recliners, and entertainment centers, including those large enough to accomodate large plasma and HDTV consoles. iFurn.com is the low price leader of entertainment centers sold online, and offers free shipping and white glove delivery. Click for more information on iFurn's Fall Home Entertainment Sale.
Contact:
http://iFurn.com
Customer Service
Phone: 1-877-683-9393
Fax: 888-812-6623
CustomerSupport@iFurn.com
# # #