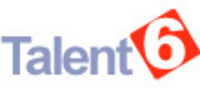 We're not talking about getting a role as a zombie in some obscure student film, but top notch TV shows and movies
San Francisco, CA (PRWEB) August 28, 2007
For decades millions of people from around the country and the world have flocked to Hollywood seeking fame and fortune. You can't walk two feet without passing someone who wants to be the next movie star, top model or rock star.
That all changed when Talent6, an Online entertainment company based in San Francisco, CA opened the door to just about everyone and anyone seeking to break into the moves or television, but from the convenience of their own home. You don't have to pack your bags and move to LA, just turn on your computer and search for casting opportunities in your own city.
"I wanted to give everyone and anyone, with or without experience, from anywhere in the country, the opportunity to get their start in the entertainment business," says Igor Reiant, CEO and Founder of Talent6.
And given the high cost of production in LA, production companies and studios are now popping up all over the country in places like, Louisiana, New Mexico, Connecticut, North Carolina, bringing more opportunity to local aspiring actors and models seeking to get their start. "We're not talking about getting a role as a zombie in some obscure student film, but top notch TV shows and movies," says Robert Zimmerman, Casting Management Director at Talent6. "Talent6 is now the primary casting resource for hit shows like Prison Break and K-ville and movies featuring everyone from Leonardo Di Caprio to John Cho," Mr. Zimmerman explains.
Here's how it works. Casting Directors, Photographers, Filmmakers and Producers post casting call opportunities from all over the country and Canada within the Talent6 network. Talent6 members create portfolios with photos, videos and audio clips and submit to casting calls in their area or are contacted directly by Casting Directors for specific projects.
Greg Frank was a real estate and insurance broker living in Riverside, California. After becoming a member at Talent6, Greg starting working right away. "I worked as an extra on the TV show Raines with Jeff Goldblum, Shark with James Woods, Heroes, CSI New York, a new Adam Sandler movie called Chuck and Larry," says Greg.
In 2007, Talent6 is gearing up for a major push into the core of the entertainment industry. "We're gearing up for a major launch of our new product and continue to expand our relationship with casting agencies who have provided our members with jobs from MTV, HBO, Paramount Pictures, Discovery Channel BBC, Atlas Media Corporation, Warner Brothers Television, Telemundo, 20th Century FOX, Summit Entertainment and endless independent media," say John T. Williams, Marketing Director at Talent6.
If you're thinking about becoming the next superstar, don't pack your bags and move to LA. Your opportunity to be in a movie or TV show could be just around the corner, literally.
###