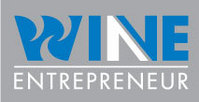 Washington, D.C. (PRWEB) December 8, 2009
GiraMondo Wine Ventures will host the industry's inaugural Wine Entrepreneur Conference at the embassies of Chile and Argentina in the nation's capital on January 21 and 22, 2010. The Wine Entrepreneur Conference is the first and only professional wine conference focusing on wine entrepreneurship.
"Whether you are a wine enthusiast dreaming about starting your own wine business, a wine professional who wants to broaden the scope of your knowledge or a wine entrepreneur looking to fund the next stage of your business, this is truly an exceptional and unique opportunity," said Laurent Guinand, President of GiraMondo Wine Ventures. "This conference will essentially create a 'wine business ideas laboratory' with all the ingredients and players needed to create the next great innovations in the wine industry."
Numerous "angels" and investors will be on hand to mix and mingle with aspiring and successful wine entrepreneurs, and brainstorm new ways to move the industry forward. As the first ever wine business conference to be held on the East Coast, the event is expected to draw attendees and speakers from California, Portugal, France, and Argentina, as well as Virginia vintners from Washington's own backyard.
The first day of the conference will explore the steps of the wine business value chain - from wineries, importers and distributors to wine bars, wine stores, wine journalism and wine & charity. The second day will examine the issues headlining the industry, such as the impact of technology, franchising models, packaging innovation, funding challenges and social media. Both days will feature inspirational panels with over 35 wine entrepreneurs who have followed their passions and leveraged tools such as the internet, social media, alternative financing techniques, innovative design, socially conscious philosophies, and unique business models to drive their success.
Luncheon keynote speaker Michael Evans, Co-founder and CEO of The Vines of Mendoza, described the conference as an opportunity to share success stories. "I look forward to discussing our experiences forming and growing The Vines of Mendoza and a shared passion for Argentine wine with those considering their own entrepreneurial ventures in the wine industry," he said.
The event's sponsors include Amorim, Sparflex, Vitisphere, Bottlenotes, Exal, The Jefferson Hotel and the Mid-Atlantic Angel Investment Network.
GiraMondo Wine Ventures (http://www.giraventures.com) is a wine business consulting and professional training company based in Wheaton, MD. It was named 2009 Incubator Company of the year by the Montgomery County Department of Economic Development.
More information about the 2010 Wine Entrepreneur Conference can be found at:
http://www.enterwine2010.com. For press inquiries please call 301.841.7609, or email Laurent(dot)guinand(at)giramondowine(dot)com or Kim(dot)Abbott(at)giramondowine(dot)com.
###