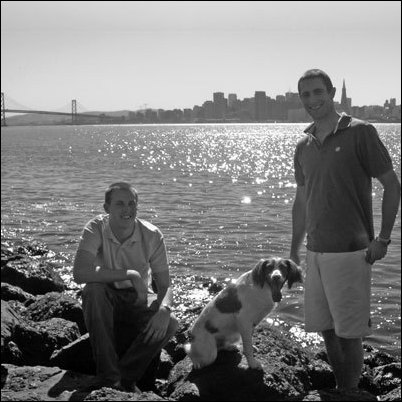 I was working as an investment banker at the time and had never seriously considered working for myself
San Francisco, CA (PRWEB) October 24, 2006
Kris Kibak, 22, has been running Internet-based businesses since 2002 and building websites since he was 12. So when he decided to buy a Siberian Husky puppy online, he assumed his new companion was just a mouse click away. But as Kris began his search, he quickly realized that finding quality dog and breeder information online was not so simple. After a week of tortuously digging through websites that hadn't been updated since the tech bubble burst, Kris did not have a Siberian Husky, but he did have an idea.
"I wanted to build the Internet's premier resource for dog and breeder information," Kris remarks, "and I wanted to create an online community where breeders and dog enthusiasts could interact." Kris shared his idea with lifelong friend Chris Kelly, 22, who was enthusiastic. "I was working as an investment banker at the time and had never seriously considered working for myself," Chris recalls. "I was so impressed with the idea that I quit my job the next day, and http://www.BreederRetriever.com was born the day after."
In addition to its primary purpose of providing authoritative dog information and connecting dog enthusiasts, Breeder Retriever also features lifestyle articles, training tips, and a vast library of images – members can even submit their own pictures and stories to be published on the website. "We build the tools and structure that enable users to drive the development of their own community," Kris explains. "This is something that simply did not exist before, but was sorely needed."
Breeder Retriever also actively promotes and participates in non-profit and humanitarian projects. As a complimentary service, the website will host listings for abandoned dogs and work with animal interest groups to promote affordable veterinary services, dog-buying workshops, and animal relocation services. Chris adds, "We are committed to lending our support to the SPCA, Humane Society, and local animal shelters in any way we can."
As of October 24, 2006, Breeder Retriever is live and available for viewing by the public. The site has hit the ground running with some of the most comprehensive dog breed information on the web, as well as a number of dog forums. To learn more about Breeder Retriever visit http://www.BreederRetriever.com.
###