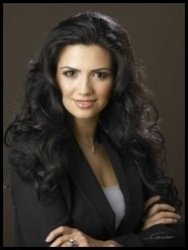 Canton, GA (PRWEB) July 24, 2007
BraveHeart Women are ready to "Light Up" a Kid's world by planting seeds of greatness within their Hearts and Minds. BraveHeart Women's definition of Prosperity is beyond the 'mechanical and material aspects'. They are giving a whole new meaning to the process of attracting & manifesting Prosperity. This definition is now moving globally and awakening the inspiration within many.
BraveHeart women entrepreneurs, now collectively "Partners in Light", are inspired to "Light up" a Kid's world in partnership with the BraveHeart Kidz Foundation.
This new stance is an easy and elegant way to let people know about the incomparable benefits of being a value based entrepreneur. Each BraveHeart Women Global Community member can use their personalized Web site to invite others, including all Moms and Dads, to download this free yet priceless mp3 audio of affirmations for children. Affirmation downloads are available for only a limited time and are suitable for children aged 0-16. They are also available for purchase for those who would like an actual copy (All proceeds go to BraveHeart Kidz Foundation).
Every time a BraveHeart Woman sends out this gift via the highly advanced, yet simple, 'tell-a-friend page' or her own unique web site (which is coded within), she is promoted with it. Can BraveHeart Women can make a difference while promoting their own specific sites? YES! This is called marketing genius. The team at BraveHeart Women Global Community have made this an absolute win for all. Is this their new definition of Prosperity?
The goose bumps are only a hint and the beginning....The spark of BraveHeart Women is certainly felt!
Testimonial:
From: Denise Albert
Prior to my son listening to the Children's Affirmation CD's he was very self-conscious of himself. He has always had really bad dreams, so bad that he never slept all the night through. He would wake me up in the middle of the night several times crying and shaking.
He started listening to this Affirmation CD at the age of 8. He slept all night that first night, the first since he was a baby. He got up that morning and I asked him how he slept and he said no dreams or bad thoughts. As the weeks and the months went by, I saw such any amazing change in my son. Everywhere we go he takes the Children's affirmation cd with us. At the end of the school year the teacher said she had seen a change in my son's behavior and said he was less negative and wasn't always putting himself down. I feel so blessed to have given my Son this amazing gift. Thank You.
Denise Albert
Ellie's Bio & BraveHeartWomen.com here
###