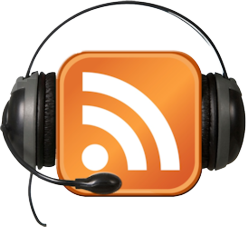 In many cases, the reason people are frustrated, or failing in entrepreneurship today, is because they are following somebody else's game plan
Salt Lake City (PRWEB) September 26, 2011
Author Joe Abraham joins Lendio's Entrepreneur Addiction Podcast today to uncover four personalities of business owners, and how each can succeed.
"Joe is a rockstar," said Dan Bischoff, director of communications at Lendio, and co-host of Entrepreneur Addiction. "He's started more than 25 companies and studied the success and failure of thousands of entrepreneurs. This episode has excellent advice for anyone in business, or for anyone who wants to start a business."
Abraham wrote the book "Entrepreneurial DNA" after studying the behaviors of thousands of business owners and what made them successful. His studies confirmed that there is no one-sized-fits-all solution for every business, or for every business owner.
"If you dare follow the practice of someone that isn't in your DNA, you're in for a very frustrated journey," Abraham said on the podcast. "In many cases, the reason people are frustrated, or failing in entrepreneurship today, is because they are following somebody else's game plan that behaviorally isn't built for them."
Lendio, company helping match business owners with viable business loans, started the Entrepreneur Addiction Podcast in August to give their customers and other business owners the knowledge to be successful in any venture. In this episode, Abraham also talks about what types of financing specific personalities should pursue.
After starting multiple companies, Abraham says Lendio can help people avoid all the pain that comes from finding funding.
"I'm a big fan of the Lendio product because it takes care of so much of that beating your brow, finding who the right person is, how I should fill out my paperwork, and this and that," Abraham said. "With Lendio, it's all done for you. I wish this was around 10 years ago when we needed debt financing."
Lendio's Entrepreneur Addiction Podcast airs every Monday morning. To listen, visit the Lendio blog at http://www.lendio.com/blog/
Media and blogs are invited to use any of the audio with attribution.
About Lendio
Lendio makes small business loans simple by matching qualified small business owners with active banks, credit unions, and other lending sources. Through a proprietary matching technology, Lendio assists a business owner to identify the business loan category and specific lenders that offer the highest probability for that business owner to prepare for and secure a business loan approval. Lendio formerly operated as FundingUniverse.com. For more information, contact Lendio at press(at)lendio(dot)com.
###