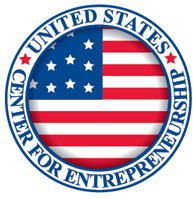 Michael Brockhouse says, "It's time for business owners to place the power of the Internet in their own hands!"
Tampa, FL (Vocus/PRWEB) March 23, 2011
The U.S. Center for Entrepreneurship is empowering business owners by teaching them how to develop and manage their own websites, social media marketing campaigns, and revenue opportunities via one-to-one web presence coaching at USentrepreneur.com.
Web presence is the culmination of all online references to a particular entity, such as your business. Business owners have more cost effective do-it-yourself online marketing tools now than ever before. Wordpress, Concrete5, Facebook, Twitter, LinkedIn, Youtube, and Google are just a few. These tools allow businesses to grow their web presence to attract new customers.
USCFE's Web Presence Coaching benefits entrepreneurs by sharing 100s of hours of hands-on knowledge via focused one-to-one, step-by-step assistance to learn how to develop, manage, and grow a business owner's online marketing systems.
Web Presence Coaching provides four critical stages of web presence development spanning website planning to online revenue development. Each stage provides expert "how-to" guidance and training including support via email. Business owners can rest assured help is available as they take control of their website, social media marketing, and revenue opportunities.
Michael Brockhouse, a USCFE Web Presence Coach, says, "Don't be intimidated by the thought of developing and managing your own website, social marketing campaign or online revenue generators. It's like learning to ride a bike. At first you need help, but once you get the hang of it you can go wherever you want all on your own. We coach you while you need the help, so that you can take control of your own online marketing opportunities."
Starting and growing a business can be costly and overwhelming, which is exactly why the U.S. Center for Entrepreneurship has chosen to provide one-to-one coaching. USCFE's Web Presence Coaches will get your business online fast and confidently with your assistance.
Brockhouse says, "It's time for business owners to place the power of the Internet in their own hands!"
About the U.S. Center for Entrepreneurship
The United States Center for Entrepreneurship assists entrepreneurs via one-to-one expert advice, connections to capital, step-by-step online education and special events at http://www.USentrepreneur.com.
Contact: Richard Treleaven
Public Relations Manager
U.S. Center for Entrepreneurship
Phone: 1-800-969-1143
###